Being known for her sweet vocals and feminine style in "Sài Gòn Đau Lòng Quá", "Chàng Trai Sơ Mi Hồng" and "Sài Gòn Hôm Nay Mưa", Hoàng Duyên comes back with another sweet love song named "Mê".
The MV and its audio were officially released on DreamS Entertainment's channel on Feb 9, 2022. "Mê" is expected to be another pure lovely song that conquers the heart of fans. It is a composition of the singer and belongs to the RnB genre.
The sweet song expresses the feeling of a young girl in love. The song was inspired by the real love story of Hoàng Duyên when she was in high school.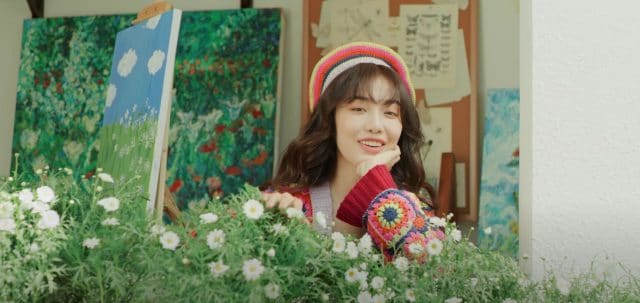 photo: "Mê" MV
It was the first time she fell for someone. The feeling, whenever she is near to him, cannot be denied, and she doesn't hesitate to show her love to him. In her eyes, he is like an angel and the most handsome guy in the world.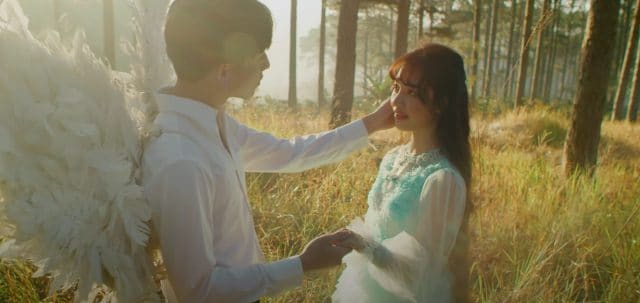 photo: "Mê" MV
Because I'm already in love with you.

That beauty has fascinated me.

I swear I've never been in love with anyone.

Like you.
The lovely sweet footage of the couple was filmed in Đà Lạt. In the MV, the girl tries many ways to approach the guy she likes, no matter how silly it is. With her innocent and cuteness, finally, she can get the boy's feelings.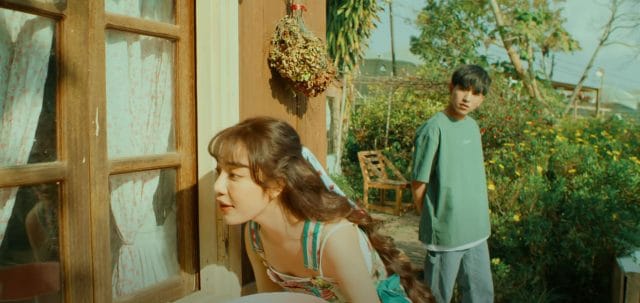 photo: "Mê" MV
Talking about the filming process in Đà Lạt, Hoàng Duyên shared that she had to face many difficulties such as adapting to the weather and terrain. Even so, she completes all the scenes perfectly and brings to the audience the best MV ever.
The MV quickly got a lot of support from fans, and it was one of the best songs for girls to express their love to their crush on the occasion of Valentine's Date.