Lukas Graham's "Happy For You" featuring Vũ. was finally published on many music platforms after days of keeping the audience in suspense. The original version of this song was released in May.
Vũ. lived up to his fans' expectations for a duet with Lukas Graham. Lukas Graham ft. Vũ's song "Happy For You" depicts the narrative of two men who have had different relationships but share the same agony as their romantic relationship falls apart.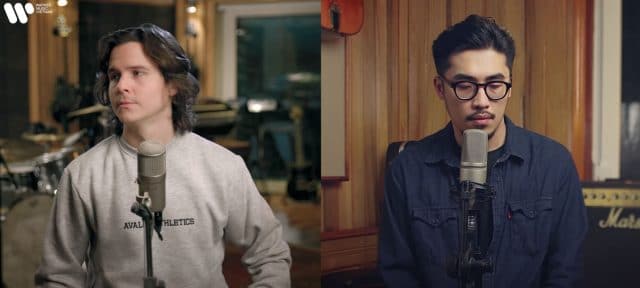 credit: "Happy For You" MV
However, they all wish their ex-lovers happiness and desire to move on from this terrible breakup:
I'm happy for you – Anh mừng cho em
Just wanna be happy too – Anh chỉ mong mình cũng hạnh phúc được như em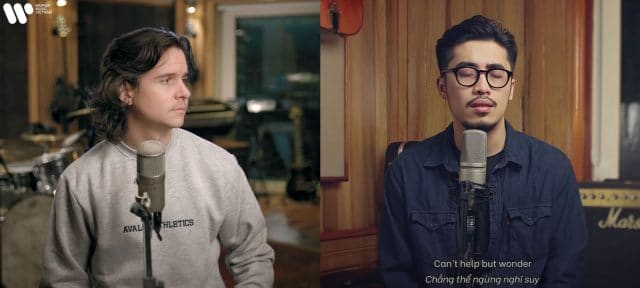 credit: "Happy For You" MV
The song "Happy For You" was produced by TMS — the producing group that has worked with Lewis Capaldi, Dua Lipa, John Legend, and Maroon. Lukas Forchhammer, the primary member of Lukas Graham, is said to have invited Vũ. to write the Vietnamese lyrics for this song. Vũ, on the other hand, claimed that the first time he heard this song, he was mesmerized by its incredibly beautiful melody.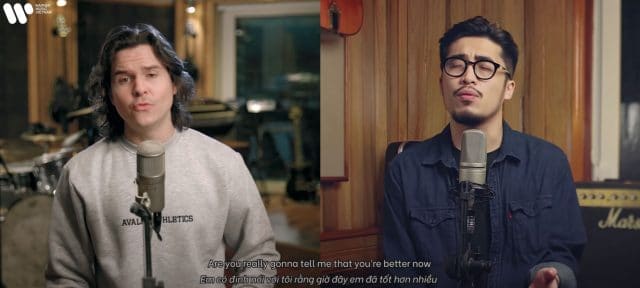 credit: "Happy For You" MV
Lukas was excited to express his enthusiasm for the collaboration that they were delighted to have Vũ. accompany them in this song. Hopefully, Vũ. and we could be able to perform live together one day".
With 6.2 billion views on the music platform for his songs after the massive effect of the hit "7 Years" launched in 2016, Lukas Graham has continued to make greater impressions in the hearts of the public and had a slew of platinum-certified music albums. The group's recent effort, "Happy For You", was released in 2021, contribute to marking the start of a new chapter in their singing career.
Happy For You: https://www.youtube.com/watch?v=mf4upAPwHEo