K-ICM officially unveiled his latest MV "Chim Quý Trong Lồng". The song is a gift that K-ICM wanted to give to the audience on his birthday. "Chim Quý Trong Lồng" is the 11th song of K-ICM in the turbulent year 2021.
The song is a declaration of independence for young people who are subjected to public opinion prejudices.
credit: "Chim Quý Trong Lồng" MV
In the modern era, young people appear to value personal life to the greatest extent possible, yet technological advancements and the phenomenal growth of social networks have also become an invisible cage that restricts personal freedom.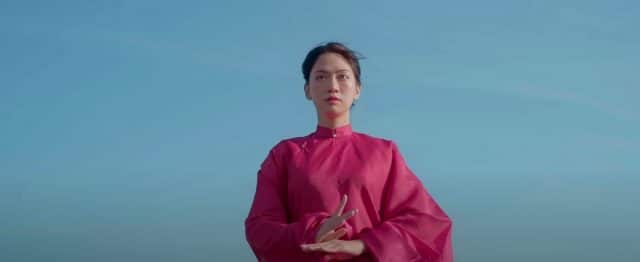 credit: "Chim Quý Trong Lồng" MV
People make snap judgments, use insulting words, and hold others to unreasonable standards on social media. People are imprisoned and prevented from being genuine to themselves and fearlessly developing themselves due to this matter. Each individual is a priceless being deserving of respect, but prejudice has enslaved them, like a "precious bird imprisoned in a cage".
"Chi Quý Trong Lồng" was composed in 2020. Although K-ICM was eager to get this song out to the public, he struggled to come up with a melody that was both appropriate, technical, and powerful enough to emphasize the song's high and low notes.
credit: "Chim Quý Trong Lồng" MV
K-ICM had sent the song's demo to several male and female singers over a year, but none have fulfilled his requirements. He hesitated until the project manager, Ms. Viet Nu, suggested the name, Văn Mai Hương. Văn Mai Hương is a senior that he admires but does not know well. He was afraid that Văn Mai Hương would decline the invitation because they had only met a couple of times backstage at the concerts. K-ICM also shared that the entire crew did not get confirmation of participation from Van Mai Huong until the morning of the MV shoot.
Within an hour after its release, "Chim Quý Trong Lồng" has dominated iTunes Vietnam and Hot14 real-time charts.
Chim Quy Trong Long: https://www.youtube.com/watch?v=Ki0LCD-IMXg