Being released in this time when the cold front was coming, "Bước Qua Mùa Cô Đơn" is like a wind through the lonely souls.
Vũ brings the aftertaste of the last days of autumn and early winter, a time when the chilly winds make the hearts of people suddenly become so vast. That must be Vu in the audience's hearts – Vu with deep sad songs.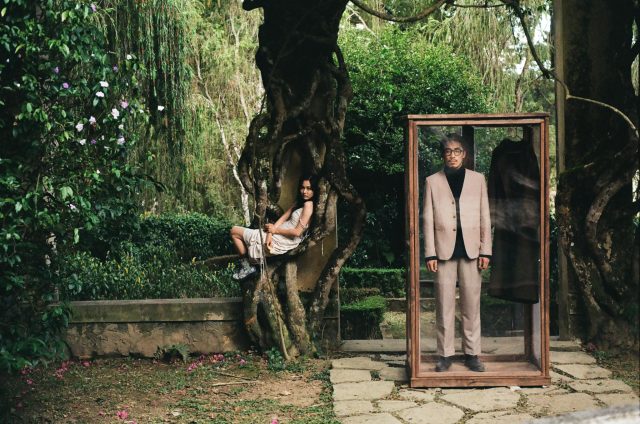 Source: Vũ's Facebook page
The song, composed and performed by Vu, was premiered on Vũ's official channel on October 12th, 2020. The song tells the story in which the silence gradually kills a relationship, and thereby they leave each other at the end of autumn. There is a hopeless attempt to hold on to what has passed. The beautiful sadness of a broken love is described clearly through Vũ's vocals.
Source: Vũ's Facebook page
In the MV, Vu transforms into a guy in a glass case displayed in the museum. The girl falls in love with him and wants to keep him by her side. However, he keeps being motionless no matter where she brings and what she does. Finally, she has to give up and bring him back to the museum beside the inanimate models.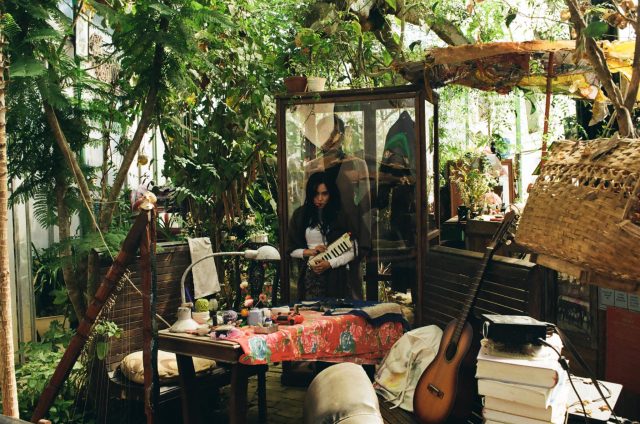 Source: Vũ's Facebook page
Using dark tones, unusual content, together with the pure beauty of the actress, the MV somehow makes the audience addicted. The girl in the MV acts like a weird, lonely person in love to show the spirit of the song. This unique style always appears in Vũ's MVs and it marks his distinction. This time, Vũ receives a lot of support from fans because finally, Vũ comes back with the music that they are always waiting for.
Bước Qua Mùa Cô Đơn: https://www.youtube.com/watch?v=n6Pnzi6r9NU