MIN returned to the Vpop scene after more than a year after her last MV with the new song "Cà Phê" (Coffee) and the album '50/50′ with 8 songs.
When she returned to the Vietnamese music market, MIN showed off her knack for dancing and her unique voice in a variety of styles such as Pop Dance, RnB, and Disco.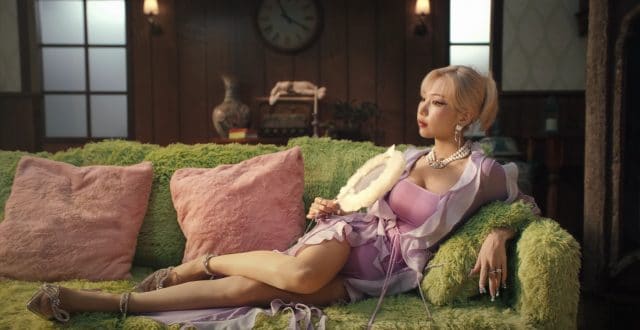 credit: "Cà Phê" MV
According to her fans, this comeback deserves more recognition. It reached certain achievements in the Vietnamese music market such as remaining stable at 56th on the Top 100 of ZingChart, reaching 5.3 million views on YouTube, and becoming a trendy song on the TikTok platform.
The MV's content revolves around the love story of MIN and her crush after their first kiss. She always waits for her crush to come to play again. However, he didn't come, maybe he forgot his appointment with her. MIN's lyrics express the whole feeling of a shy girl in an ambiguous relationship.
In her MV, MIN shared the message to the girls that no matter what state the relationship is in, whether the relationship is determined or not, the girls should have the courage to speak out their own feelings because love is neither right nor wrong. No matter how well you know and love each other, you cannot read your partner's mind. Don't let yourself regret it in the future.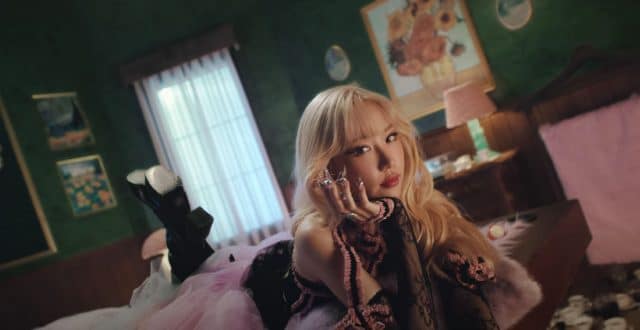 credit: "Cà Phê" MV
Besides, MIN's album 50/50 was released simultaneously on digital music platforms. The album includes 8 songs with diverse styles such as Pop RnB, Trap RnB, and Dance-Pop.
In addition to the 100 million-view hit song named "Trên Tình Bạn Dưới Tình Yêu" which was released, and "Cà Phê", the remaining 6 songs are respectively called: "Late Blooming Flower", "Anh Qua Đây Đi", "Phải Lòng Anh", "Watching The Stars", "Ngắm Sao" (Dear Miniacs), "Phải Lòng Anh (Dream Ver)".
The 50/50 album title is not a mathematical number, it represents the emotions in a relationship. She shared that there are feelings that cannot be expressed by words. Therefore, MIN will show everyone how to call it by musical language.