Nguyễn Minh Cường, the composer of the song, once shared that: "I can feel the pain from the miserable pervaded / pervading eyes of Hoài Lâm.
https://www.youtube.com/watch?v=ahF-3SaeJJ4
Therefore, as a friend, a brother, a close collaborator, I would love to write him the song "Buồn Làm Chi Em Ơi" to encourage him to overcome the pain.
source: "Buồn Làm Chi Em Ơi" MV
Indeed, every time Hoài Lâm receives a song dome from me, he always says that those song's contents fit his then feelings perfectly. Right after I finished the song, I immediately traveled all the way long, which is hundreds of kilometers far from Hoài Lâm's hometown to give him that.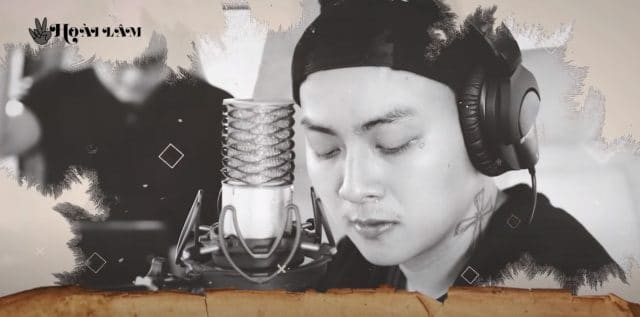 source: "Buồn Làm Chi Em Ơi" MV
Solely, I adore him a whole lot. Most importantly, I know his talent is infinite, so I want to use my music to help him connect with the audience. No matter how far I have to travel, I always hope that Hoài Lâm can continuously pursuit his singing career". The audio of the song was received such a tumultuous welcome from the audiences that were far more what Hoài Lâm expected.
source: "Buồn Làm Chi Em Ơi" MV
The song "Buồn Làm Chi Em Ơi" is a different color from other previous songs that were composed by Nguyễn Minh Cường. It was also not written in the pop ballad style of music that Nguyễn Minh Cường frequently pursues. Instead, the song is an impeccable combination of the electro-pop-music and bolero.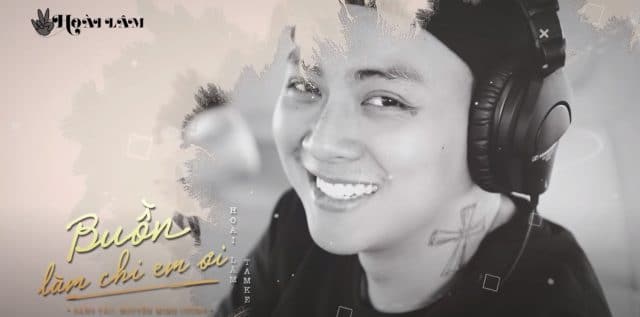 source: "Buồn Làm Chi Em Ơi" MV
As he also stated: "this kind of music has not been identified yet in the Vietnamese music market. I also had sent the song to a renowned musician after I finished it, and he told me to call this kind of music electro-bolero". The melody of the song is of bolero music style, but also contains the tune of the electric pop music. In particular, the song was recorded in a car.
Thus, it was quite challenging to produce fine audio without any interference. When Hoài Lâm first heard the melody of the song, he was so excited about its traditional tune. Thanks to that, he performed impressively in a car regardless of such obstacles.
Buon Lam Chi Em Oi: https://www.youtube.com/watch?v=ahF-3SaeJJ4