In the show "The masked singer", Vương Anh Tú revealed his identity after 3 times hiding in the image of Buffalove. Before the moment of removing the mask, Vương Anh Tú left many impressions on the audience when performing a new music product called "Cứu Vãn Kịp Không".
After that, Vương Anh Tú immediately released the official version of the song "Cứu Vãn Kịp Không", leveraging on the effect that followed the premiere of the television program "The masked singer."
The song quickly rose to the top of the #zingchart real-time after only one day of being launched on Zing MP3 and receiving positive reviews from the majority of music aficionados. The song has more than 1 million views after three days and competes with several well-known opponents on the chart, including Waiting for you (MONO & Onionn) and "Em Lấy Chồng" (Khắc Việt).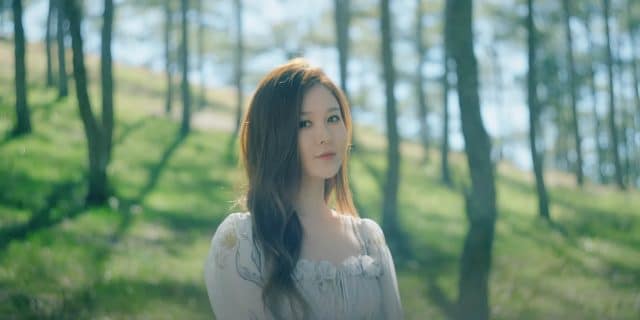 photo: "Cứu Vãn Kịp Không" MV
"Cứu Vãn Kịp Không" furthers Vương Anh Tú's promotion of his pop ballad vocal talent. The mix and pace, however, are more modern and youthful. The audio also gains from the appealing quality of Vương Anh Tú's voice. He sang with warmth, evoking strong feelings in the listeners.
Vương Anh Tú is also known as a hit-maker when he owns many compositions that dominate the high rankings on #zingchart, including "Gặp Nhưng Không Ở Lại" (Hiền Hồ), "Hết Thương Cạn Nhớ" (Đức Phúc), "Có Tất Cả Nhưng Thiếu Anh" without you (Erik), "Sợ Rằng Em Biết Anh Còn Yêu" (JUUN D & Orange), "Giá Như Cô Ấy Chưa Xuất Hiện" (Miu Lê).
When he switched to being a singer, he also owns many remarkable works in the market such as "Cuộc Gọi Nhỡ" (4th #zingchart weekly, 24 million views), "Giúp Anh Trả Lời Những Câu Hỏi" (115 million views), and "Anh Đâu Phải Anh Ấy" (4th place, 23 million views).
Cuu Van Kip Khong: https://www.youtube.com/watch?v=t1tBlMRqZQ8