The music video "Nói Với Người Đến Sau" was composed by such a sought-after, renowned songwriter – singer, Hamlet Trương who created a series of massive hits such as "Người Yêu Cũ Có Người Yêu Mới", "Ai Rồi Cũng Khác", "Bụi Bay Vào Mắt", "Yêu Đi Rồi Khóc", etc.
Moreover, he is also well known as a hitmaker in the Vietnamese music marketplace. The song "Nói Với Người Đến Sau" is inspired by a poem of the author Lê Hoài Vũ that used to be commonly shared on many literary forums.
AD
Travala – Get the Best Prices on 34,986 Hotels and Accommodations in Vietnam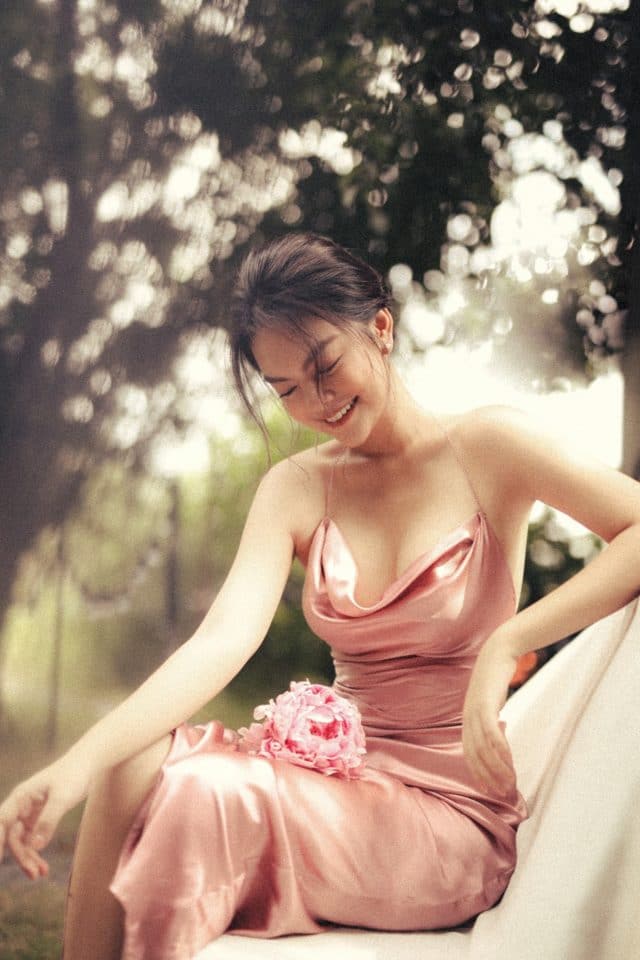 source: congly.vn     
Phạm Quỳnh Anh once shared in a fan meeting that the sentence that she favored the most in the whole was "Hãy sống vui vẻ nhé, hạnh phúc luôn phần tôi" – "Live a happy life, and do it on my behalf, too".
source: "Nói Với Người Đến Sau" MV
The song is like a message from an ex-girlfriend to her ex-boyfriend's girlfriend. With all the experience that she had in that relationship; she gave the new girl a piece of dating advice: "Tình yêu không đo bằng hờn ghen" – "love is not measured by sulks".
source: vietgiaitri.vn
The song "Nói Với Người Đến Sau" is a production proceeding the album Tình Yêu Cao Thượng. That is one of the ballad songs that made the fame for Phạm Quỳnh Anh seven years ago.
source: "Nói Với Người Đến Sau" MV
The Vpop MV was staged in a resort located in Khánh Hòa (a province of Vietnam located in the South-Central Coast). Quỳnh Anh has starred the role of a girl always attaching herself to the last relationship. However, she could not get off it.
source: "Nói Với Người Đến Sau" MV
Phạm Quỳnh Anh (1984) used to be a member of Sắc Màu music crew in the year of 2020. She got married to an impresario, Quang Huy, and has two beautiful daughters. After that, she put a stop on her singing career and stepped down to help Quang Huy run his business.
source: "Nói Với Người Đến Sau" MV
Unfortunately, they divorced in 2018 after two years of marriage. From then on, she has been back on the music game till now.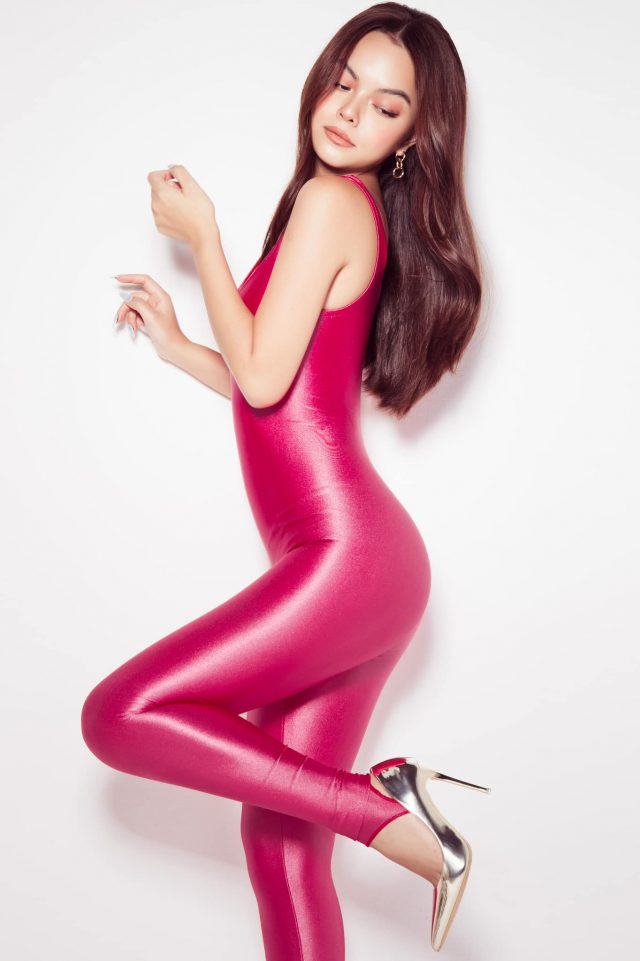 source: Phạm Quỳnh Anh's Facebook
It is clear to see that the song "Nói Với Người Đến Sau" is a real message that she wanted to send to her ex-husband and his new girlfriend.
Noi Voi Nguoi Den Sau: https://www.youtube.com/watch?v=60QcmJRW5Zw