Recently on TikTok, there is a trend called "Bật Chế Độ Bay Lên". Currently, the hot trend is attracting nearly 62,000 videos from TikTok's influencers and the number of people who attend to play is increasing day by day.
Besides, it also receives excellent support from online communities. As can be seen, "Bật Chế Độ Bay Lên" is a new song from Bình Gold. Bình Gold is known for participating in Lil Shady's MV named "Bốc Bát Họ" at the end of 2018.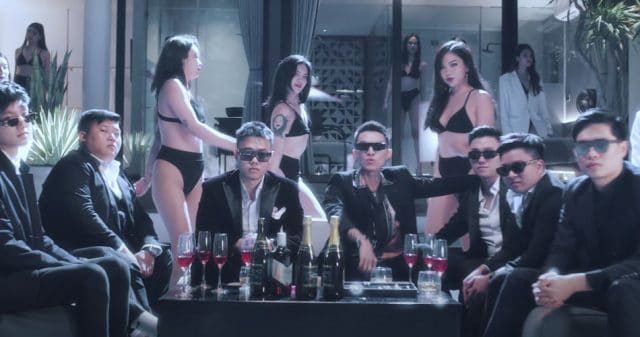 photo: "Bật Chế Độ Bay Lên" MV
The song has reached 36 million views. Many audiences are impressed by the many cool tattoos on his body in his first debut. By 2020, he released "Ông Bà Già Tao Lo Hết" which attracted more attention from the audience.
This leads to the development of his reputation. "Bật Chế Độ Bay Lên" premiered February 2nd, 2022. This MV has gained over 7 million views and 119 thousand likes on YouTube so far. The MV "Bật Chế Độ Bay Lên" causes a really lively space.
With the usual style in his MVs, there were irresistible girls with a unique playful lifestyle. This time, Bình Gold did very well because it is very difficult to maintain this music style like showing off money, girls, or supercars in the Vietnamese music market nowadays.
Although the song is trending, the music that is becoming viral on TikTok is a remixed version, not the original MV.
Bat Che Do Bay Len: https://www.youtube.com/watch?v=iLth82u56sg