A few days ago, SBS PopAsia – a well-known Australian music show released PopAsia's Top 100 Asian pop songs of 2019 where four famous Vietnamese artists proudly had their names on this list. Now, let's discover who they are below:
(source: tiin.vn)
A person who has been the most current famous singer in Vietnam and other countries is none other than Sơn Tùng M-TP. He is also a singer gaining the highest position among four Vietnamese artists on this list. "Hãy Trao Cho Anh" MV assisted him in achieving No.11 which is higher than some Korean artists like TWICE, SuperM and GOT7.
Not only that, "Hãy Trao Cho Anh" gained Top 18 MV having the highest comments in the world. Currently, The Sky community (the name of his fan club), of course, is profoundly proud of him and happy about his achievement.
Before that, in 2017 Sơn Tùng won the award for Best Solo Release at SBS PopAsia 2017 in Australia. This year (2019), he became one of the handsome Asian guys voted by Sina. With these achievements, we can agree that Sơn Tùng M-TP is reaching a pivotal point in his career where his talent and beauty is being recognized and is being treated as an international idol.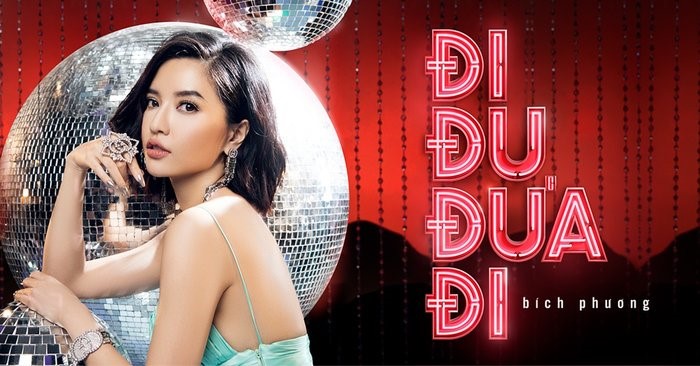 (source: 2sao.vn)
The second Vietnamese artist in this list is Bích Phương singer with "Đi Đu Đưa Đi" product. Thanks to this song, Bích Phương gained No.32. So, after three months of releasing this MV, she possessed many outstanding achievements when there are many professionals who evaluate that this is one of her high-quality products. Notably, last year (2018) "Bùa Yêu" of Bích Phương achieved No.18 voted by SBS PopAsia.
The third name I would like to mention is the handsome and talented singer Noo Phước Thịnh.
(source: tiin.vn)
Being a versatile artist, Noo Phước Thịnh has reached the deep love from his fan via remarkable rewards. This eye-catching male idol gained No.37 in this list thanks to his latest song "I'm Still Loving You". He just released this MV one month ago, but it rapidly helped him reach this wonderful milestone.
Lastly, Hoàng Thùy Linh with "Để Mị Nói Cho Mà Nghe" reached No.82.
(source: xonefm.com)
Generally speaking, the year 2019 is the most successful year of hers when her products received many compliments from professionals to her fans.
This happy news is an invaluable gift for the artists who made a constant effort pushing the Vietnamese music market onto the world stage. The listeners hope that in the future the artists will bring more ears and eyes to Vpop in particular and Vietnam in general.
Credit: https://www.sbs.com.au/popasia/blog/2019/12/23/popasias-top-100-asian-pop-songs-2019-50-1
https://www.sbs.com.au/popasia/blog/2019/12/23/popasias-top-100-asian-pop-songs-2019-100-51-0