Without warning, MIN suddenly released a teaser named "Trên Tình Bạn, Dưới Tình Yêu" on October 30th. More surprisingly, she changed her hair color to red which makes her fans very excited about what's to come in this Vpop MV.
It is considered a big change for MIN as she is most known for being a sweet girl with a lovely voice.
(source: MIN's Facebook)
There are no lyrics in the teaser, however on her Facebook, MIN wrote some sentences like "Starting with friendship, then going to a love relationship. Is it ok in the middle without definition" or "We have known each other for a long time, understanding each other's habits. Although it is not a love relationship, it is above friendship".
Could this be part of the lyrics in her new MV?
(source: MIN's Facebook)
Now, the teaser has attracted over 26 thousand views. Besides, it is labeled as teaser 1, so the audience strongly believes that there would be a teaser 2 or more.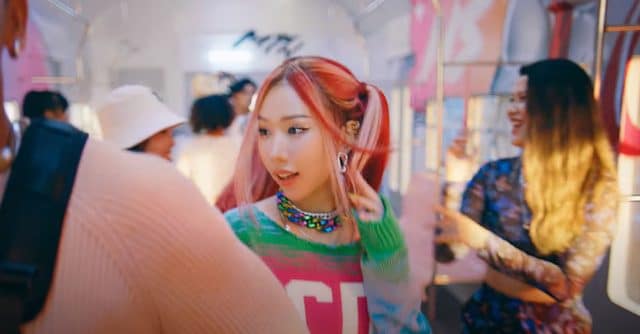 (source: MIN's Facebook)
Let's support her official new product scheduled to premiere at 9:00 p.m on November 5th, 2020.
Tren Tinh Ban, Duoi Tinh Yeu: https://www.youtube.com/watch?v=KOw7bxbuW50