On July 10th, 2019, T-ara's Hyomin released the first teaser photo of her collaboration track with Vietnamese R&B singer and producer JustaTee titled "Cabinet" on her official Instagram (hyominnn_official).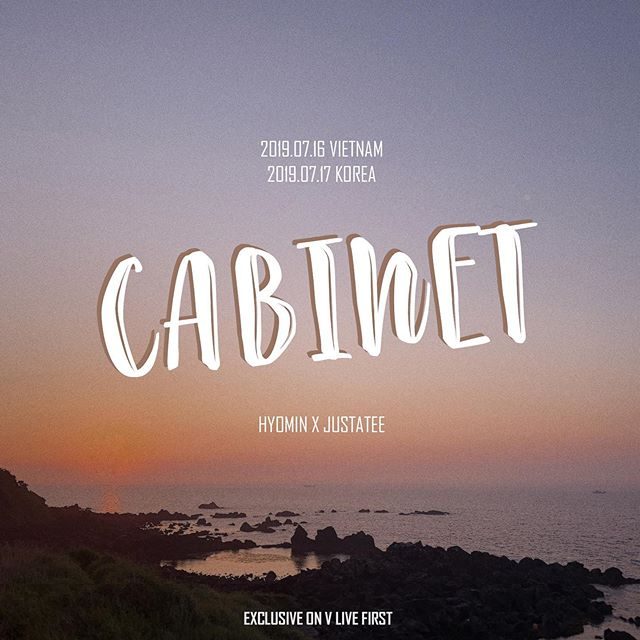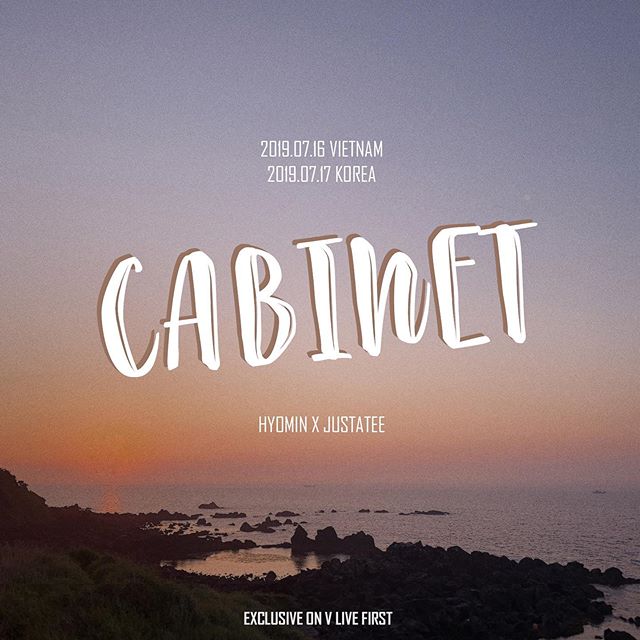 Source: Hyomin's official Instagram
Vlive also unveiled the teaser video for "Cabinet" on July 11th. The MV teaser did not include either artists in it making us wonder if they will show up in the upcoming MV.
JustaTee is known for his hot hits such as "Thằng Điên" and "Đã Lỡ Yêu Em Nhiều" which has over 95 and 110 million views respectively on YouTube. On the other hand, Hyomin who is part of a popular K-pop girl group called T-ara has been very active since their decision not to renew contracts with MBK Entertainment. In 2018 and 2019, she released "Mango" and "U Um U Um" which has over 1 million views on YouTube. A third mini album called Allure was also released in February of 2019.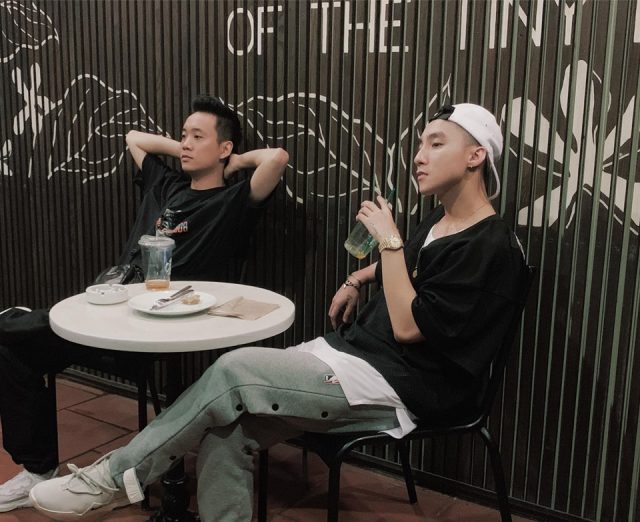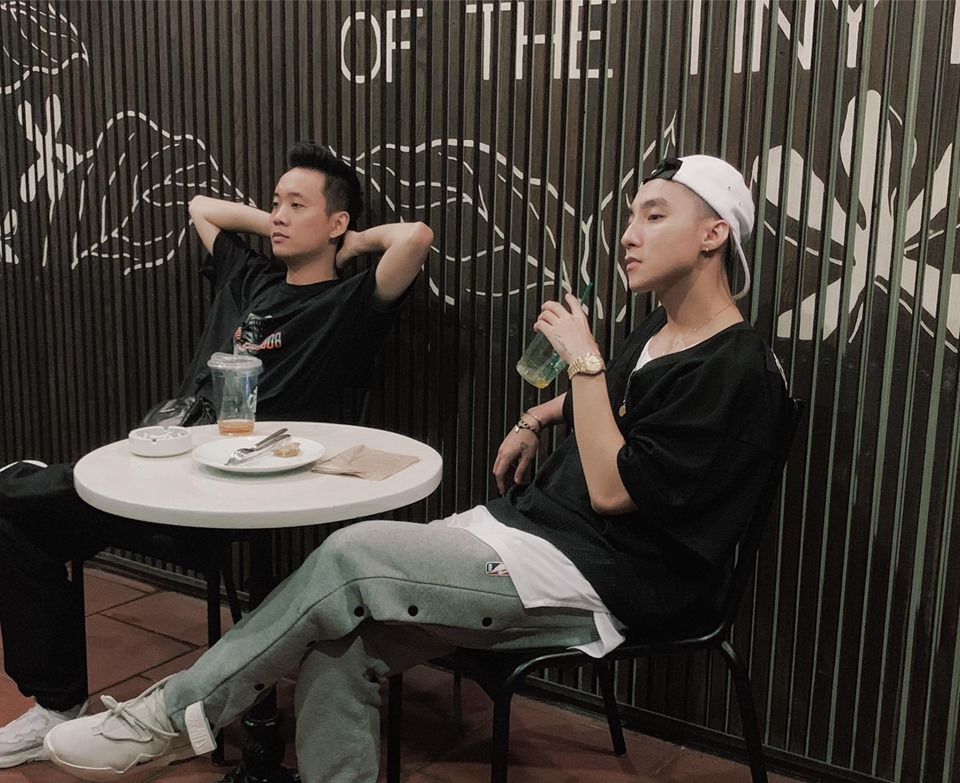 JustaTee hanging out with Son Tung M-TP (Source: JustaTee's official Instagram)
The teaser photo of her upcoming track "Cabinet" doesn't detail much besides that the MV will be dropping on July 16th at 10 AM (Indochina Time) for Vietnam on the V Live app. It also states that the MV will drop in Korea on July 17th at 12 PM (Korean Standard Time) which could mean that there may be two versions of the song in both Vietnamese and the Korean language to target each market. This would be similar to the collaboration of another T-ara member Jiyeon and Vietnamese artist Soobin Hoang Son last summer which also had a Vietnamese and Korean version called "Đẹp Nhất Là Em 우리사이".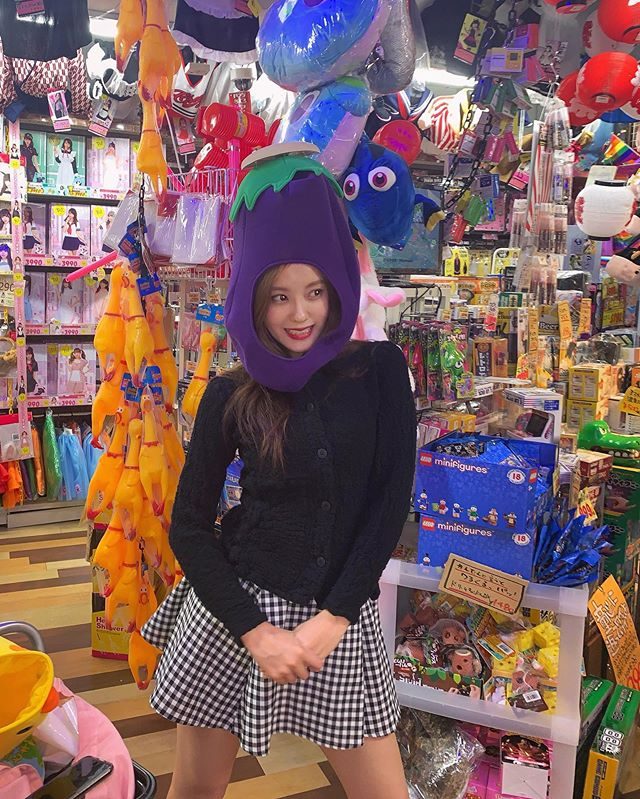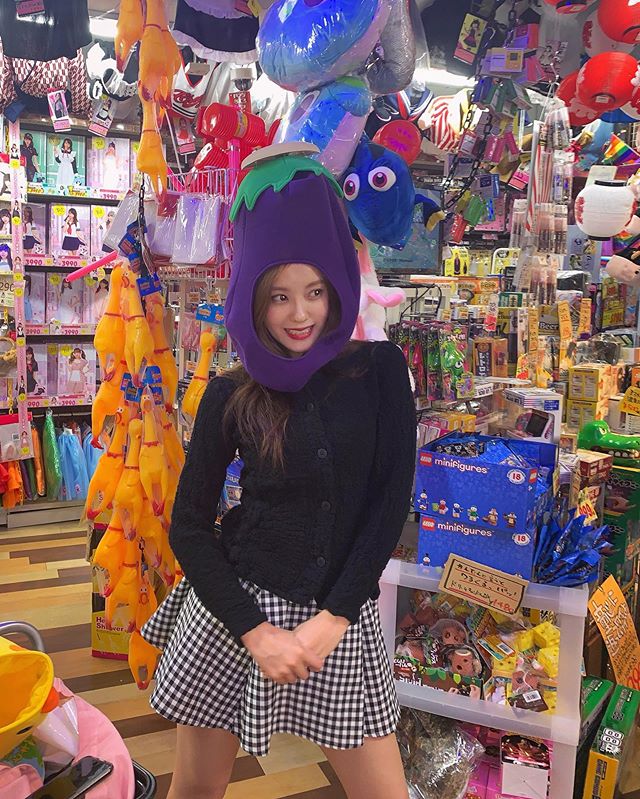 Playful Hyomin at store (Source: Hyomin's personal Instagram)
The "Đẹp Nhất Là Em" MV is currently sitting at over 7.5 million views on YouTube:
In the teaser photo, there is a beautiful oceanic view which keeps fans from both parties guessing whether this track will make a big splash this summer. Hyomin recently released a second teaser photo on her Instagram page on July 11th: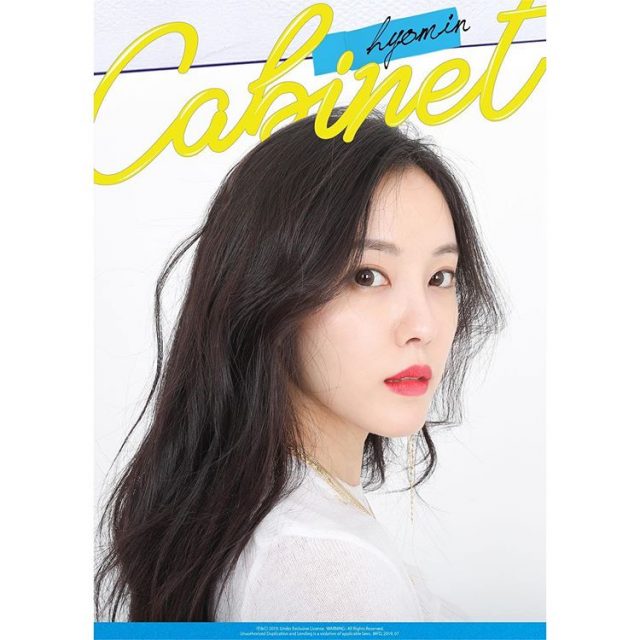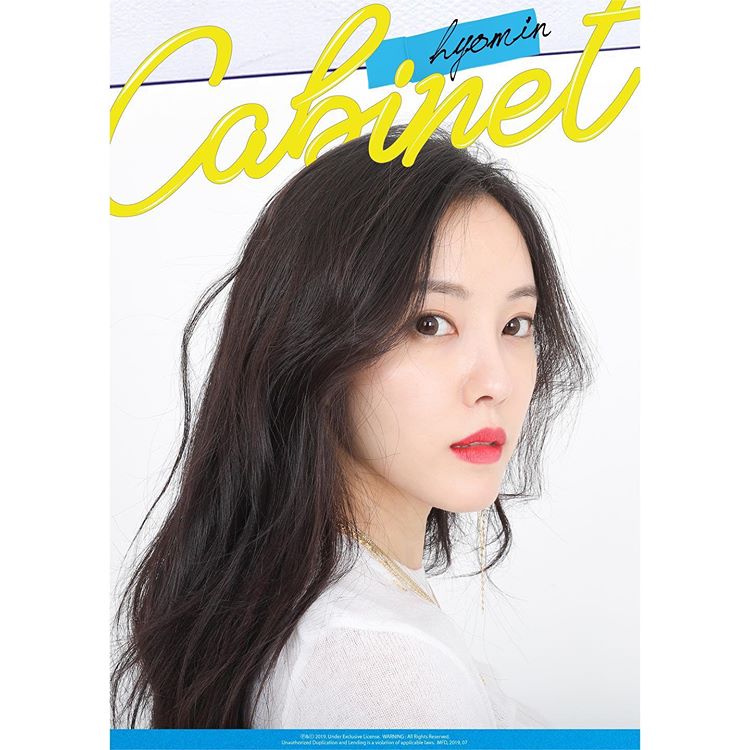 Source: Hyomin's official Instagram
Today, Hyomin and many of the T-ara members like Eunjung and Jiyeon have frequent Vietnam for fan meetings, charity work, live performances, showbiz and award ceremonies growing their popularity and fan base further within the Vietnamese K-pop community. T-ara has had a large fan base in Vietnam called V-Queens who have supported them for many years which is why it is no surprise that Hyomin will be holding another fan meeting in Ho Chi Minh, Vietnam on July 27th, 2019 at 5 PM at the Hoa Binh Theater as posted on her Instagram:
Source: Hyomin's official Instagram
This upcoming collab track could be another testament of two entertainment worlds colliding together (K-pop and V-pop) to bring new flavor to both music markets. Show your love and support for Hyomin and JustaTee next week when the "Cabinet" MV is released! Don't miss the date for her fan meeting either which will be aired on Vlive!
Hyomin's official Instagram: https://instagram.com/hyominnn_official
Hyomin's personal Instagram: https://www.instagram.com/hyominnn
JustaTee's Instagram: https://www.instagram.com/justatee
Dep Nhat La Em: https://www.youtube.com/watch?v=NX27LfIZtvg
MV Teaser Credit: https://www.vlive.tv/video/139292