JustaTee is a Vietnamese rapper, singer, composer and music producer who started his singing career from the Underground music scene of Vietnam.
He has released a song for people who has an unrequited love named "Đã Lỡ Yêu Em Nhiều" on November 13th, 2017. JustaTee had many popular songs which achieved tens of millions of views on YouTube such as "Mặt Trời Của Em", "Thằng Điên", "Forever Alone", "Xin Anh Đừng" and "Crying Over You".
After three years of silence, JustaTee's new release gained a lot of attention from supporters. So, this song reached 1 million views and Top 5 Trending on YouTube within a day.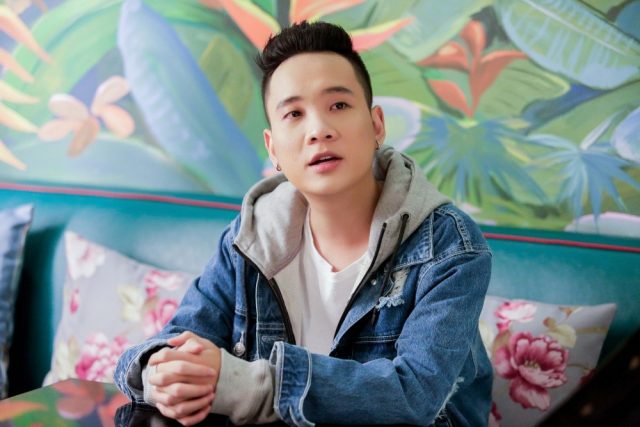 Source: hoahoctro.vn
"Đã Lỡ Yêu Em Nhiều" was composed by JustaTee and its demo was released in 2013. This made fans wait for four years to finally listen to it. This song has a gentle melody of Pop mixed with the R&B music style. An anti-fan pointed out that JustaTee plagiarized from a song of Vũ Duy Khánh called "Chẳng Ai Hiểu Về Tình Yêu" but netizens found out that there weren't any similarities between two songs.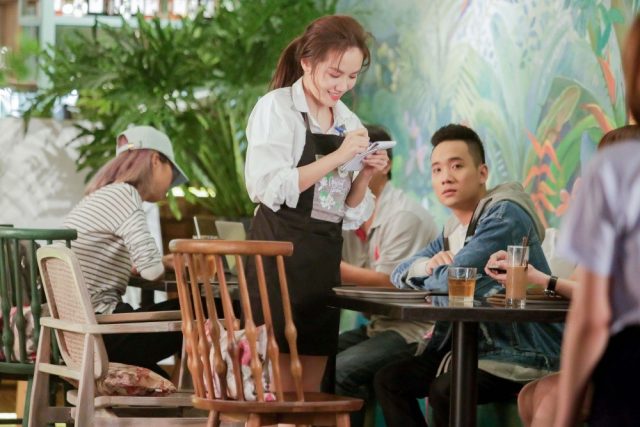 Source: hoahoctro.vn
The content of "Đã Lỡ Yêu Em Nhiều" tells about an unrequited love story of a boy. It was a pure love when the boy was just at his teenage age. When he knew that he loves the girl one-sidedly, he felt like he made a mistake and immediately hid away his love into a small drawer in his heart. Every day, his love was growing gradually and he was afraid that he was too young to take care of her so he just ignored his feelings for her. Despite they couldn't be together, he was still feeding his emotions for her and following her from a distance. This was also the best time in his youth because the youth is to dream and to be happy as JustaTee shared.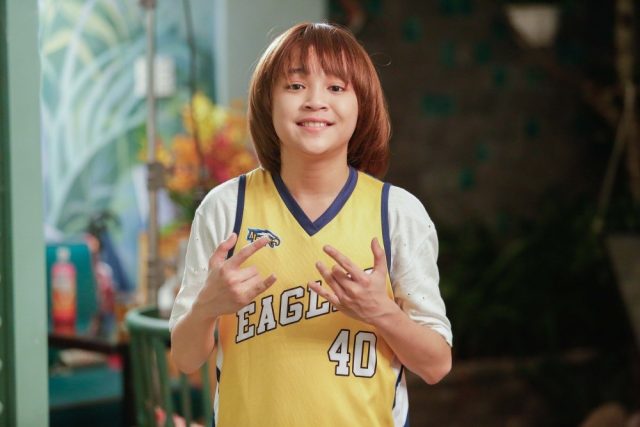 Source: hoahoctro.vn
"Đã Lỡ Yêu Em Nhiều" MV was directed by Khương Vũ and it expressed the lyrics very well. The MV story was very simple and gentle with a vintage style. Phương Ly who was JustaTee's real-life friend transformed into a beautiful waitress. A young boy – Thiên Khôi who was younger than Phương Ly loved her one-sidedly. He just stood from afar to follow the girl, take care of her and feeding his own unrequited love. But all those moments were very beautiful from the view of audiences because the delicate emotions were the things that would make everyone remember and mark the best time of the youth.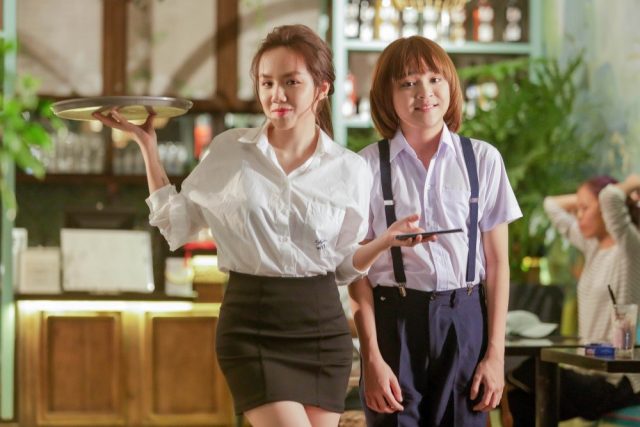 Source: 2sao.vn
The appearances of Phương Ly who also collaborated with JustaTee in "Mặt Trời Của Em" and Thiên Khôi who was the champion of Việt Nam Idol Kid made viewers very eager to watch this MV. In addition, at the three second mark of the MV there is a phrase which appeared in the MV is "Based on the true story of my teenage" and this made netizens very curious about it. They thought that JustaTee was telling his real-life story but in the MV it was possible that he was just a storyteller who was sitting at the coffee shop. Moreover, in the last scenes, Thiên Khôi turned into JustaTee so supporters couldn't guess whose real-life story it was. This also contributed to the success of "Đã Lỡ Yêu Em Nhiều". This song has reached 110.7 million views on YouTube and 193.1 million listens on Zing Mp3 after over a year from its release date.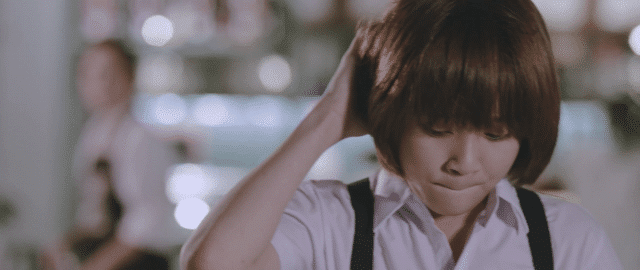 Source: kenh14.vn
Da Lo Yeu Em Nhieu: https://www.youtube.com/watch?v=KhTCatAKVpk