On the top-notch stage of the largest music festival in Vietnam of 2019 invested in the modern equipment along with brilliant lights, MIN performed in front of her fans with sexy glimmering outfits.
She greeted the audience who was willing to come here to enjoy this vibrant music party with her on New Year's. Coming to this event, MIN bestowed her fans two of her latest songs titled "Vì Yêu Cứ Đâm Đầu" and "Đừng Yêu Nữa Em Mệt Rồi" which had assisted her in reaching Top 1 trending on YouTube last year.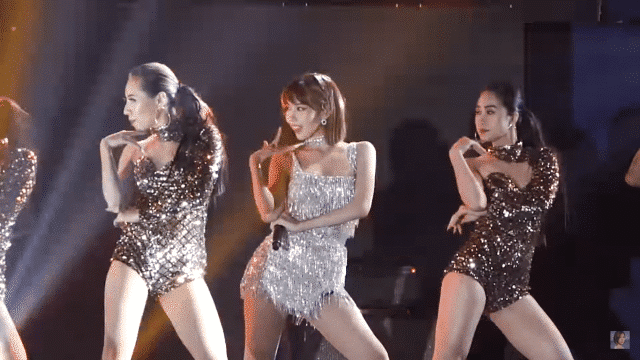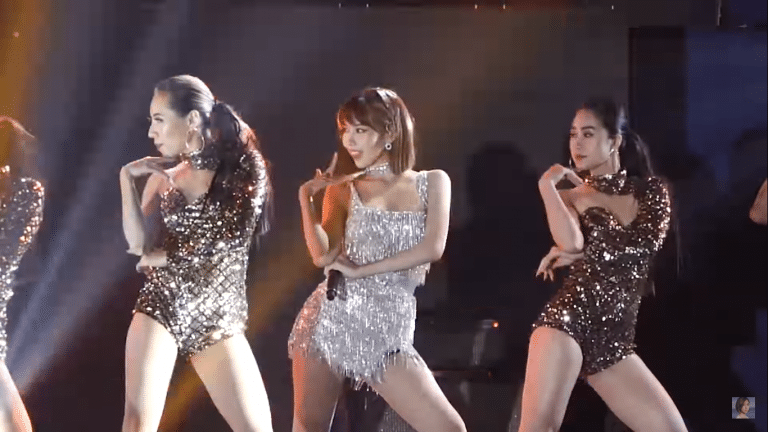 Source: YouTube.com
With the impressive dance performance along with the beautiful voice, MIN had the perfect performance to welcome a new year which will be full of happiness for her and her fans. The support of dancer group, the wonderful rap voice of Đen and notably the ardent cheering from a thousand listeners made MIN want to do her very best. She took off the sexy black outfit showing her provocative side. At that time, the audience was excited and clapping endlessly.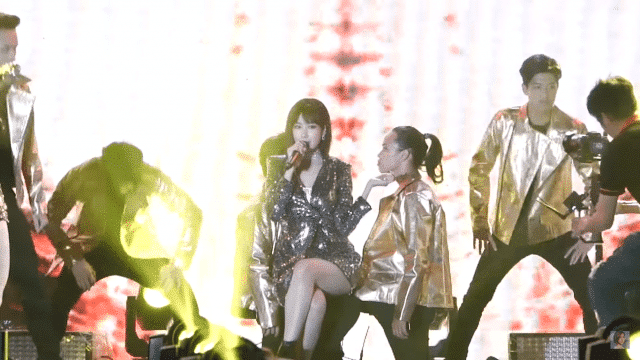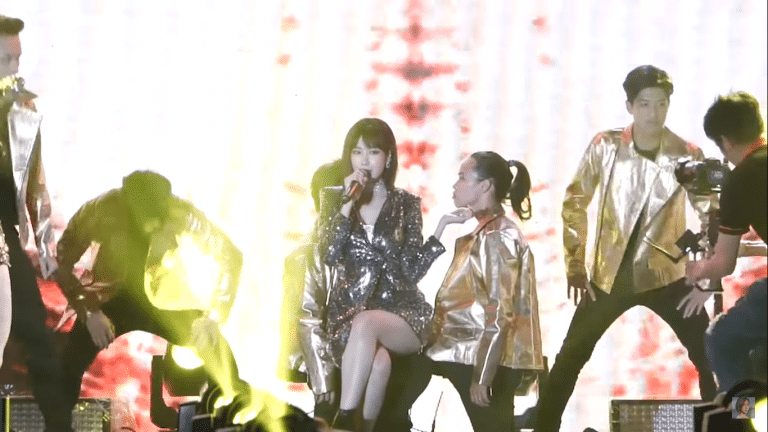 Source: YouTube.com
It appears that the energy of the audience uplifted at that moment and many of her fans sang along with her. So, just six years attending Vpop, MIN has possessed a big number of fans who are willing to be by her side, sharing all her ups and downs throughout her career and life.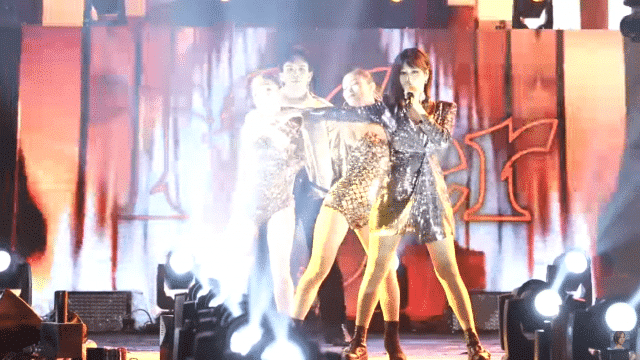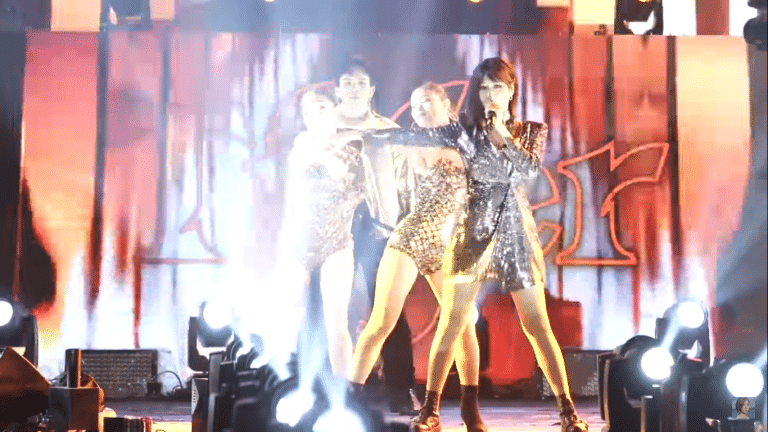 Source: YouTube.com
On the most wonderful moment of the year, MIN and the audience had the chance to enjoy and spend New Year's Eve together. This was, of course, one of the unforgettable memories of this young and talented singer.
Besides, this event welcomes many well-known artists like Tuấn Hưng, Tóc Tiên, "The Prince of Vietnamese Indie Music" – Thái Vũ, Hoàng Thùy Linh, etc. These artists performed vibrant songs to ring in the new year with the audience. Especially, to make the event more impressive, there was a fan meeting between Tóc Tiên and her fans so they had the chance to listen to the meaningful stories which she would like to share with them.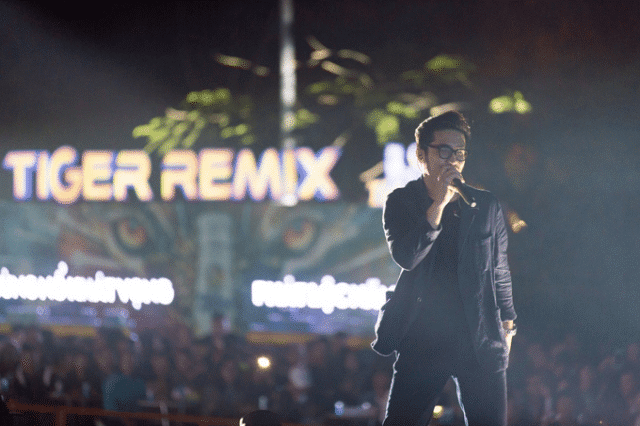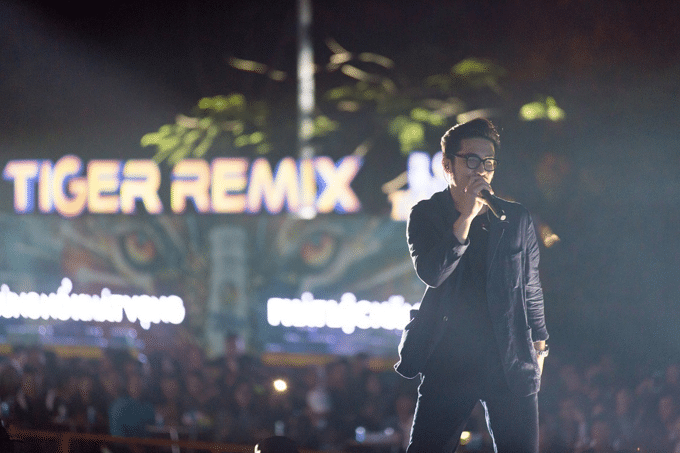 (Thái Vũ – Source: ngoisao.net)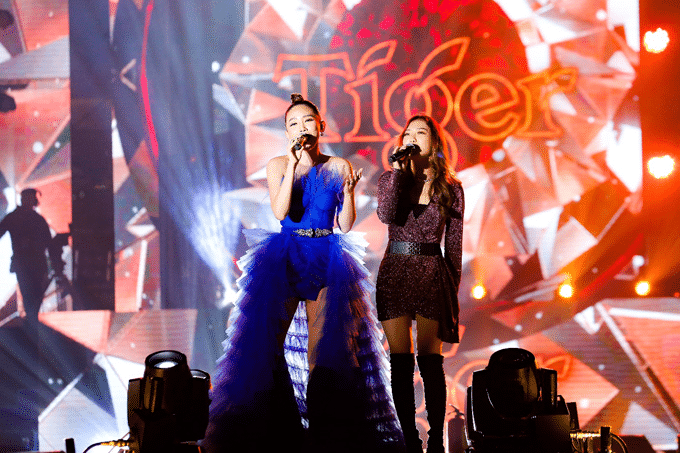 (Tóc Tiên (blue dress) – Source : ngoisao.net)
The year 2020 has come and a new chapter has opened for Vpop.
Min Vi Yeu Cu Dam Dau Performance: https://www.youtube.com/watch?v=z9NAfxbrCr8