Recently, the central region of Vietnam has been submerged in serious flood owing to the consecutive heavy rains from major typhoons.
In some places, a thousand houses are in water up to 8 meters high, therefore many locals have been lacking food and other necessities.
(source: Thủy Tiên's Facebook)
In that situation, some Vietnamese idols as well as their fans have supported the central region of Viet Nam. Singer Thủy Tiên, MC Trấn Thành, and a thousand of other donors in Vietnam have delivered the much needed relief to the locals.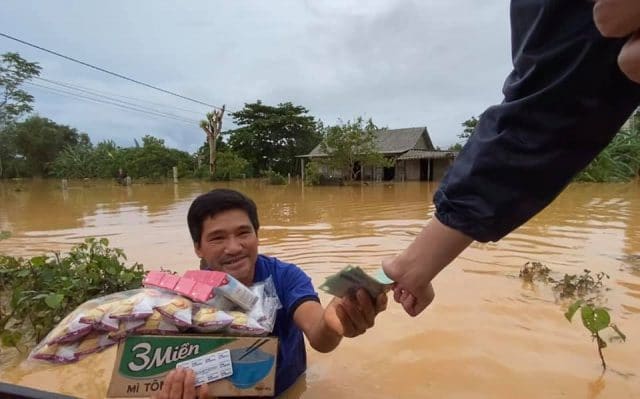 (source: Thủy Tiên's Facebook)
Especially, singer Thuy Tien has got around 150 billion VND (approximately $6,455,000) from a million supporters. She has used this fund to support the locals during and after the period of the flood.
The images of this enthusiastic female singer visiting the central part of Vietnam for many days touched the hearts of the Vietnamese community deeply.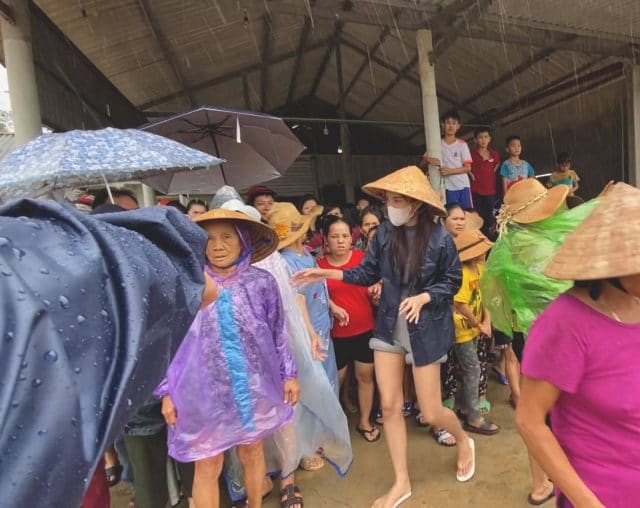 (source: Thủy Tiên's Facebook)
hat is why there are more and more people sending money to her account so she can continue to help those trying to overcome this terrible situation.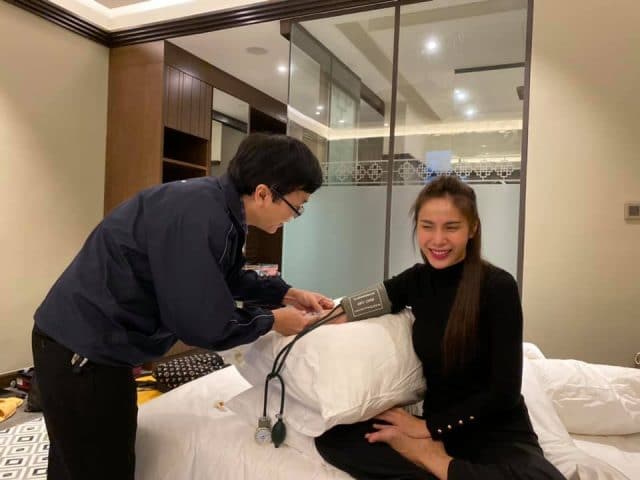 (source: Thủy Tiên's Facebook)
Besides her, MC Tran Thanh has received over 8 billion VND. Singer Đàm Vĩnh Hưng, Bằng Kiều, Tấn Minh, etc. will take part in a music event "Đi Qua Giông Bão" on October 31st, 2020 to raise money for the victims of this flood.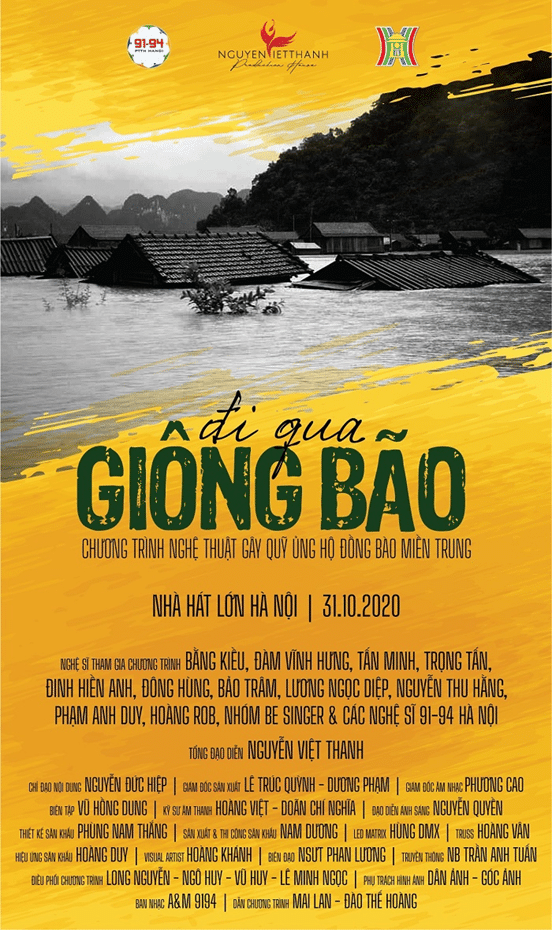 (the poster of the music event "Đi Qua Giông Bão" – source: hanoitv.vn)
Thanks to the grateful and sweet love, concern, and support from the Vpop idols and their supporters, hopefully, the flood victims will return to a stable life soon.