Da Nang is quickly becoming a popular travel destination, and it's not hard to see why. With its beautiful beaches, lush mountains, and vibrant city life, there's something for everyone in Da Nang. If you're looking for some ideas on what to do in this amazing city, look no further! Here are 10 travel guru approved activities in Da Nang.
1. Relax on the beach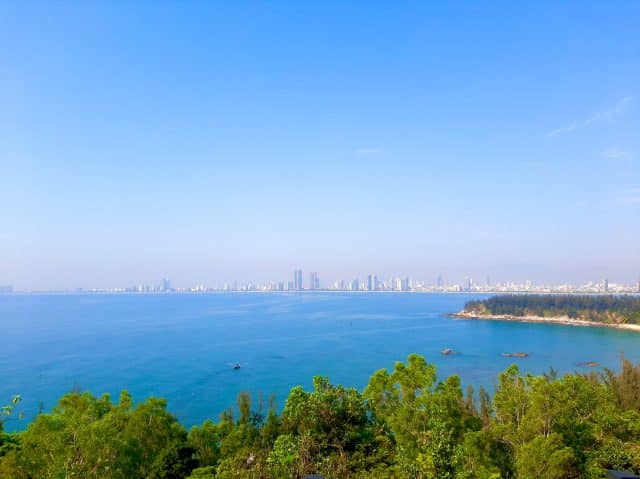 photo: Phuc Le
Da Nang has some of the most beautiful beaches in all of Vietnam. Soak up the sun and relax on the soft sand at My Khe Beach, Non Nuoc Beach, or any of the other incredible beach options in the area. Don't forget to cooling off with a refreshing dip in the crystal-clear water!
2. Ride the Dragon Bridge
One of Da Nang's most iconic landmarks is the Dragon Bridge. Taking a ride over this spectacular bridge is a must-do when visiting the city. The best part? The bridge lights up at night, making for a truly magical experience.
3. Visit Lady Buddha Statue
Standing at an impressive 67 meters tall, Lady Buddha Statue is one of the largest Buddha statues in all of Vietnam. The statue is located on top of Mount Dai Lai and offers stunning views of the surrounding area. Be sure to dress modestly if you want to go inside the temple at the base of the statue.
4. Check out Marble Mountains
Just a short drive from central Da Nang, you'll find Marble Mountains. This unique destination is made up of 5 limestone mountains that each have their own distinct character. Whether you want to explore caves, climb to the top for incredible views, or simply wander through picturesque rice paddies, Marble Mountains has something for everyone.
5. Go on a food tour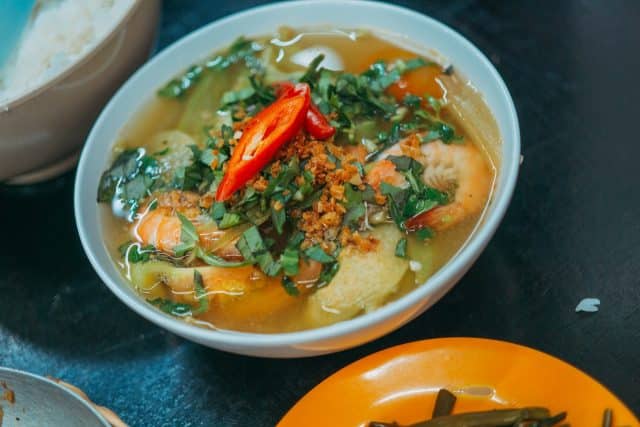 photo: FOX
No trip to Vietnam would be complete without trying some of the delicious local cuisine! Da Nang is known for its fresh seafood, mouth-watering noodles dishes, and tasty Bahn Mi sandwiches. Going on a food tour is a great way to sample lots of different dishes and learn about Vietnamese culture at the same time.
6. Take a cooking class
If you're feeling inspired by all the amazing food you've been eating, why not try your hand at cooking it yourself? There are plenty of cooking classes available in Da Nang that will teach you how to make traditional Vietnamese dishes like Pho Ga (chicken noodle soup), spring rolls, and Banh Xeo (crepes).
7. Browse the markets
One of the best ways to get an authentic taste of Vietnamese culture is to visit one of Da Nang's many markets. From wet markets selling fresh produce and seafood to night markets full of clothes, souvenirs, and delicious street food, there's something for everyone at these bustling marketplaces.
8. Explore Hoi An Ancient Town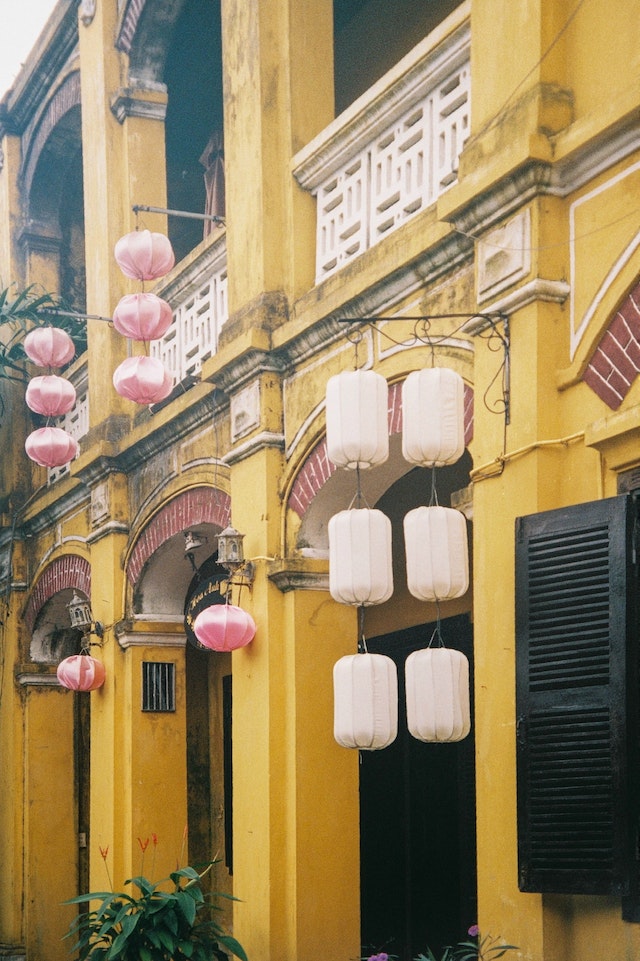 photo: Nguyen Trung Hieu
Hoi An Ancient Town is an UNESCO World Heritage Site that's located just a short drive from Da Nang City center. This well-preserved town is full of beautiful temples, colourful houses, and quaint shops selling everything from lanterns to ceramics. Be sure to take a boat ride down Thu Bon river while you're there!
9. Visit My Son Sanctuary
My Son Sanctuary is another UNESCO World Heritage Site that's definitely worth a visit if you're interested in learning more about Vietnamese history and culture. This ancient site was once an important center for religious ceremonies dedicated to Hindu gods. Although much of it has now been lost to time, there are still plenty of beautiful temples and ruins left to explore.
Hue is a city located about an hour drive from Da Nang. This former imperial capital is full of historic sites, beautiful temples, and stunning scenery. A day trip from Da Nang is the perfect way to see all that Hue has to offer!
Da Nang is a city in Vietnam that is full of culture and history. There are plenty of things to do in the city, from exploring the beaches to checking out the markets and ancient temples. If you're looking for an interesting and diverse destination to explore, Da Nang is definitely worth considering!