As you plan your next trip to Vietnam, be sure to take advantage of the wealth of great phone apps that are available to make your journey easier. From translation apps to currency converters and mapping tools, these 15 must-have apps in Vietnam will help you make the most out of your time in this amazing country. So download them before you go, and enjoy your trip even more!
1. Google Translate: This app is a must for any traveler, and it becomes even more essential when traveling to a country where you don't speak the language. Google Translate can help you communicate with locals, find your way around, and order food and other necessities. It's available for both iPhone and Android.
2. XE Currency Converter: Stay on top of Vietnam's currency fluctuations with this handy app. It's essential for budget travelers, as it can help you avoid overspending. The app also stores the last updated rates, so you can use it offline.
3. Grab and GrabFood: Grab is ride-hailing app that's popular in Vietnam (and Southeast Asia in general). It's a great way to get around, especially if you're not comfortable with driving in the city. Just be sure to agree on a price with your driver before getting in the car. GrabFood is Grab's food delivery service, which can be a lifesaver when you're hungry and don't want to leave your hotel.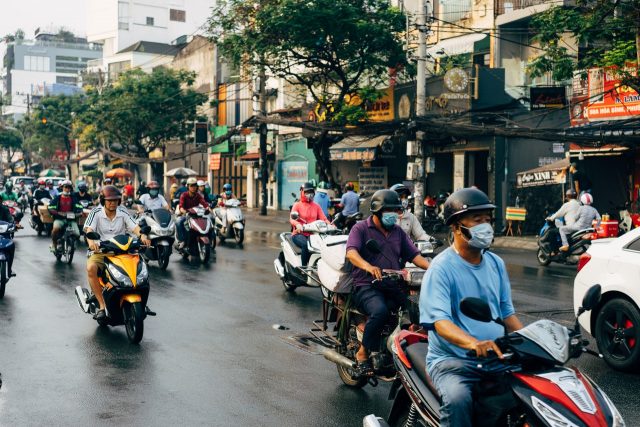 photo: Markus Winkler
4. Google Maps: This app needs no introduction. Google Maps is a must-have for any traveler, as it can help you find your way around unfamiliar areas. It's also useful for finding restaurants, attractions, and other businesses.
5. Maps.me: This app is a must-have for any traveler, as it provides offline access to maps and GPS navigation. It's especially useful in Vietnam, where Internet access can be spotty.
6. TripAdvisor: TripAdvisor is always a great resource for travelers, and it's especially useful when planning a trip to Vietnam. Use the app to read reviews of hotels, restaurants, and attractions, and to find great deals on things to do.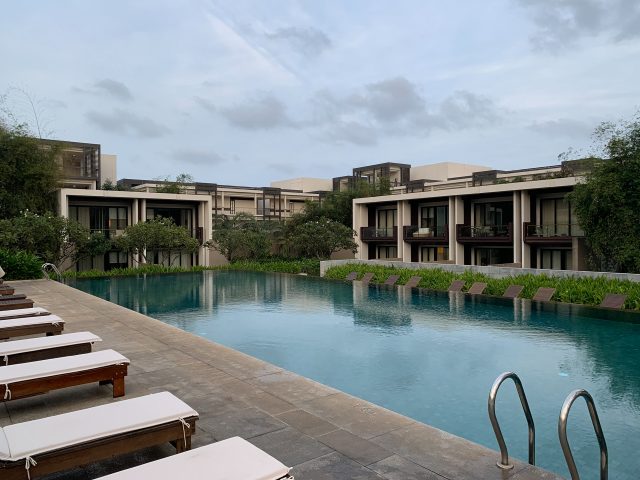 photo: Alexander Huang
7. Travala: This app is a great resource for finding hotels in Vietnam. You can read reviews, compare prices, and book your stay all in one place. Best of all, you can book hotels, flights and activities with cryptocurrency or your home country's currency.
8. VietJet Air: This app is the best way to book flights on VietJet, one of Vietnam's most popular budget airlines. You can use the app to check in, choose your seat, and even order food and other extras.
9. PC-Covid: This app is a must-have for any traveler to Vietnam. It provides up-to-date information on the coronavirus situation in the country, including maps of confirmed cases and advice from health experts.
10. Shopee: This app is a great way to buy souvenirs and other items while you're in Vietnam. You can find everything from t-shirts to traditional handicrafts, and have them delivered right to your hotel.
11. Lazada: This app is another great option for shopping in Vietnam. You can find everything from clothes to electronics, and have them delivered right to your door.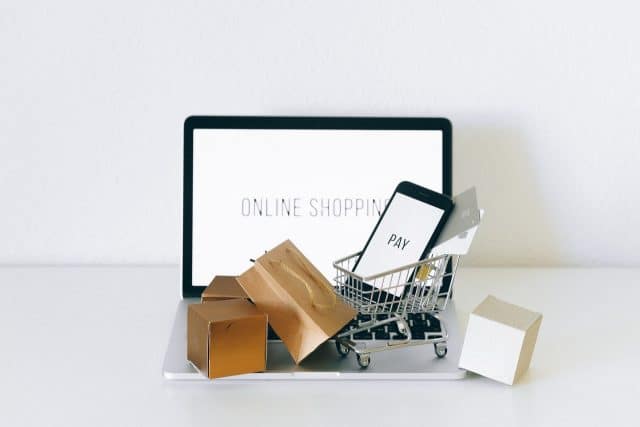 photo: Nataliya Vaitkevich
12. Tiki: Tiki is Vietnam's leading online shopping platform, and it's a great place to find deals on everything from clothes to cosmetics. You can also use the app to find restaurants, hotels, and other businesses.
13. MoMo: MoMo is a popular e-wallet in Vietnam that can be used to make payments, transfer money, and more. It's a great way to avoid carrying cash, and it's accepted at many businesses in the country.
14. Zalo: Zalo is a popular messaging app in Vietnam that's similar to WhatsApp. It's a great way to stay in touch with friends and family while you're traveling.
15. Facebook: Facebook is the most popular social media platform in Vietnam, and it's a great way to stay connected with friends and family. There are also many useful Facebook groups you can join to find things to do and apartments to rent. You can also use it to find businesses, restaurants, and attractions.
Traveling to Vietnam? Get these 15 essential apps and you'll be set! These are just a few of the essential apps you'll need for your trip to Vietnam. These apps will help with everything from navigating unfamiliar areas, finding your way around, ordering food, booking hotels or flights and staying in touch while you're away from home. Download them now before your trip and make the most of this amazing country! Thanks for reading!