Ho Chi Minh City, Vietnam is a bustling metropolis full of energy and life. The city has something for everyone, whether you're interested in exploring the outdoors, indulging in delicious food, or learning about the country's rich history and culture. To help you make the most of your time in Ho Chi Minh City, here are the top 10 attractions you won't want to miss.
The War Remnants Museum
The War Remnants Museum is one of the most popular tourist destinations in Vietnam. The museum houses an extensive collection of artifacts, photographs, and documents relating to the Vietnam War. Visitors can also see vehicles and weapons used during the war, as well as learn about the effects of Agent Orange.
Saigon Central Post Office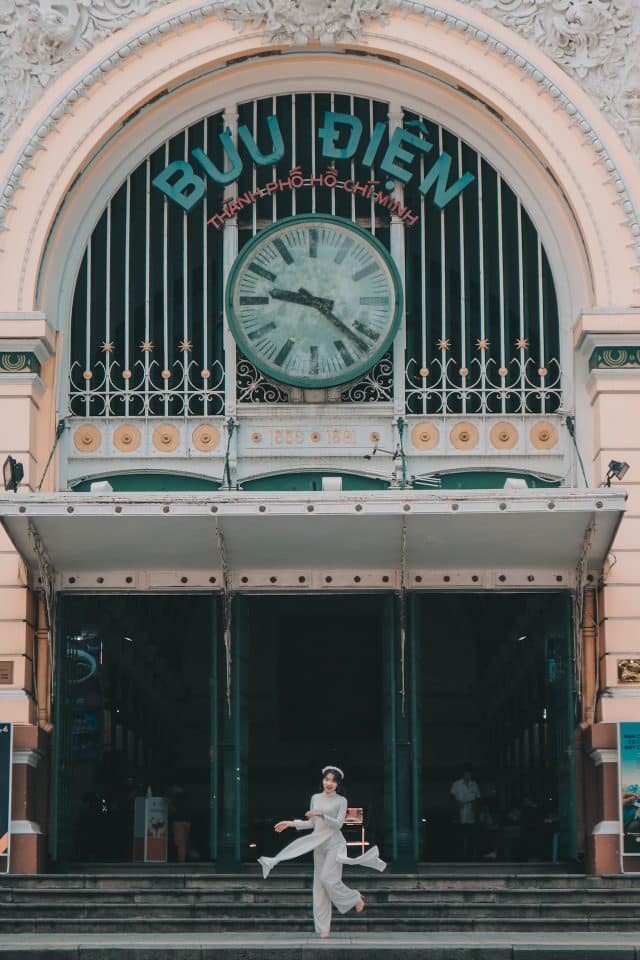 photo: Loifotos
Built in 1891 by famous French architect Gustave Eiffel, the Saigon Central Post Office is a beautiful example of French colonial architecture. Inside, the post office is decorated with mosaics and frescoes depicting scenes from Vietnamese history and culture. Today, it continues to function as a fully functioning post office.
Notre Dame Cathedral
Another striking example of French colonial architecture, Notre Dame Cathedral was built between 1877 and 1883. The cathedral is made entirely of imported materials from France, including stained glass windows brought over from Lyon. Despite its name, the cathedral does not contain any Catholic relics.
Jade Emperor Pagoda
Originally built in 1909, the Jade Emperor Pagoda is a Taoist temple dedicated to the supreme Taoist god—the Jade Emperor himself. The temple is filled with statues of deities and immortals, as well as intricate carvings and paintings. Visitors often leave offerings at the temple in hopes of receiving good luck or fortune.
Fine Arts Museum
The Fine Arts Museum contains a wide collection of Vietnamese art dating back to different periods in history. The museum reopened in 2015 after undergoing renovations for several years. It now contains four floors of exhibition space, making it one of the largest museums in Ho Chi Minh City.
Opera House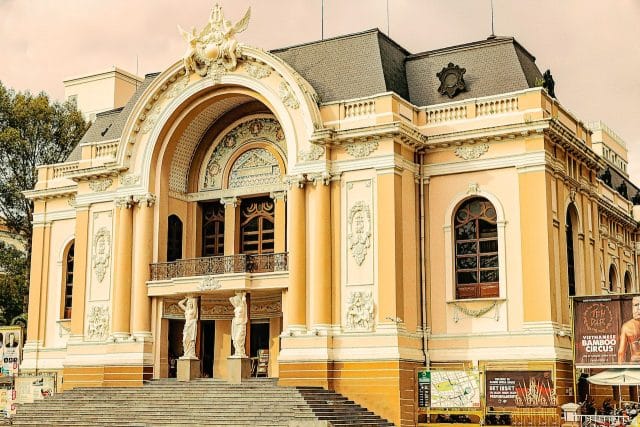 photo: Alberto Capparelli
Ho Chi Minh opera house is the largest theater in Vietnam. It was built by the French colonial government in 1908. In 1975, it was used by the Vietnamese communist party as a meeting place for the National Assembly of Vietnam. Nowadays, it is mainly used for concerts, ballet and opera performances, but also as an important part of the city's tourism industry.
Bui Vien
Bui Vien is a pedestrian street located in District 1 of Ho Chi Minh City. The street is lined with bars, nightclubs, and restaurants, making it a popular destination for nightlife. Bui Vien is also known for its vibrant and lively atmosphere, as well as its many shops and stalls selling souvenirs and other items.
Binh Tay Market
Binh Tay Market is one of the largest and most popular markets in Ho Chi Minh City. The market spans several city blocks and sells a wide variety of goods, from fresh produce to clothes to souvenirs. Visitors can bargain with vendors for better prices on items.
Dong Khoi Street
Dong Khoi Street is a pedestrian-only street located in the heart of Ho Chi Minh City's shopping district. The street is lined with high-end shops and restaurants, as well as a number of art galleries. Dong Khoi Street is also home to the city's opera house, the Saigon Opera House.
Nguyen Hue Street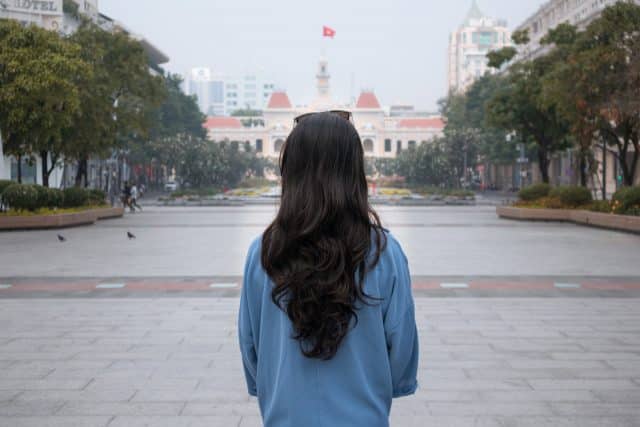 photo: Irish83
Nguyen Hue Street is a pedestrian-only street located in the heart of Ho Chi Minh City's business district. The street is lined with office towers and shopping malls. At night, the street comes alive with its many bars and nightclubs.
There you have it—10 attractions that you won't want to miss while visiting Ho Chi Minh City! From historic landmarks to temples and markets, there's something for everyone to enjoy in this vibrant city. So what are you waiting for? Start planning your trip today!