The actor-singer Anh Tú Atus officially released a spanking new music video named "Mình Đừng Quên Nhau" on February 8th.
The male vocalist also shared on Facebook that he wanted the song to be the year-end gift for his followers and the audience.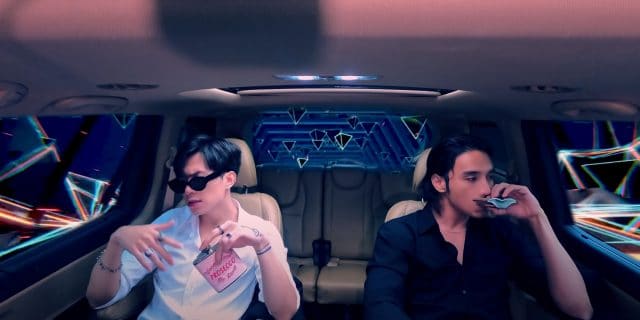 credit: "Mình Đừng Quên Nhau" MV
Because of that reason, he decided not to film a storytelling video like previous ones, but simply the MV was only staged inside a car with Thuận Nguyễn and him chilling out on it. Apart from the contribution of Anh Tú Atus's best friend – Thuận Nguyễn, a mystery girl also co-performed with him in singing the track.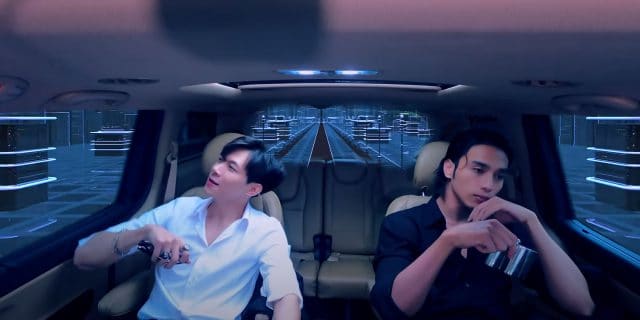 credit: "Mình Đừng Quên Nhau" MV
At first, no one knew who was the girl singing that chord because Anh Tú Atus hid her name by introducing her as "Cô Ấy" when launching the MV. Nevertheless, with such an unmistakable voice, the audience swiftly recognized that the female voice is none other than Diệu Nhi – Anh Tú Atus's rumored girlfriend. Within a few days after Anh Tú Atus publicized the MV, Diệu Nhi also had a move to respond to all the queries.
credit: "Mình Đừng Quên Nhau" MV
Specifically, Diệu Nhi posted a 35 second video with all sorts of different "fifty shades" of her. Most noticeably, she also used the song "Mình Đừng Quên Nhau" as the background music for the video. Instantaneously, Diệu Nhi's video drew thousands of likes and comments within seconds. It is assumed that the unconfirmed couple decided to make some moves to claim their relationship.
Anh Tú Atus and Diệu Nhi opened their relationship in the year 2016. Even though Diệu Nhi is two years older than him, their love story still receives blessings and supports from family, friends, and especially their fans.
Minh Dung Quen Nhau: https://www.youtube.com/watch?v=0UxzsH-gPXU