Recently, B Ray caused a stir on social platforms when he suddenly released a hint about his wedding. A number of Vpop stars such as Nguyễn Trần Trung Quân, Châu Đăng Khoa and Liêm Bỉnh Phát as well as some of his close friends shared his wedding invitation on their feed.
It seemed that Vietnamese showbiz would welcome a new couple, but it was actually a promotional gimmick to draw attention to his latest MV "Cưới Em".
The MV has reached over 4.5 million views and 115 thousand likes on YouTube. Moreover, it is showing no signs of cooling down. For example, it was in the Top 3 Trending YouTube with over 900 thousand views and 72 thousand likes in the first 24 hours.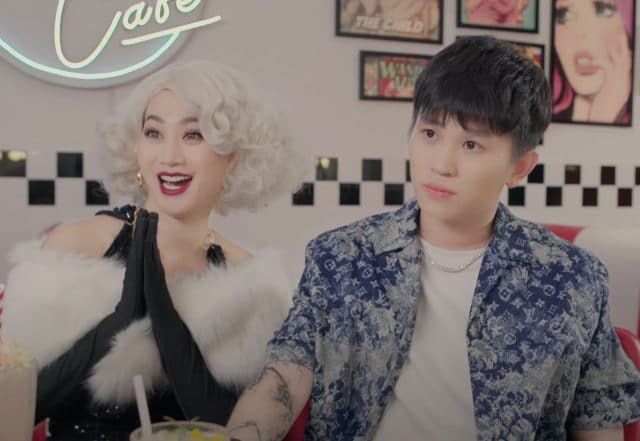 credit: "Cưới Em" MV
Besides, famous TikTokers also created attractive choreographies for this song pushing this song to greater heights. The MV's content is a journey of B Ray going on blind dates. During this process, he meets many girls with various kinds of different personalities.
For instance, a girl only uses luxury brands. This girl presents for people who are just interested in wealth.  He also meets a girl who just wears traditional Vietnamese dress ao dai. This girl presents people who are simple and virtuous. However, he does not fall in love with anyone. Finally, the girl's appearance wearing a black dress touches his heart. B Ray falls in love at first sight and affirmed "Mom, I want to marry her".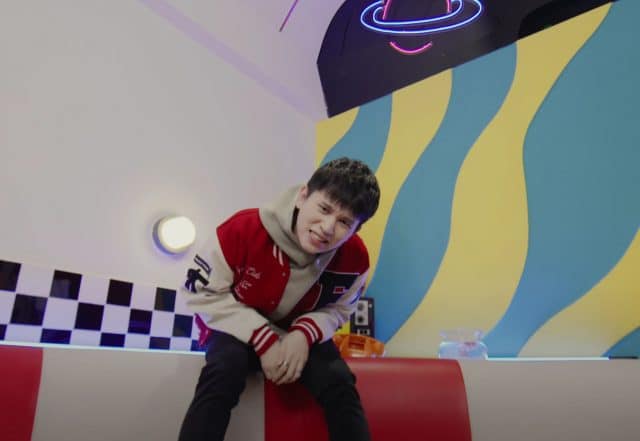 credit: "Cưới Em" MV
Currently, "Cưới Em" has received many positive reviews and support from the young generation and his colleagues.