Đàm Vĩnh Hưng is called "The King of Vietnam Lyrical Music" with many years under his belt as a singer. He tried a new and modern music style in the song "Hello" that was released on August 1st, 2018.
This song was composed by Lương Bằng Quang according to the order from Đàm Vĩnh Hưng in 2016. It has an active and ear-catching melody with lovely lyrics. The lyrics tell about the admiration of a guy for a beautiful girl when he sees her accidentally on the street.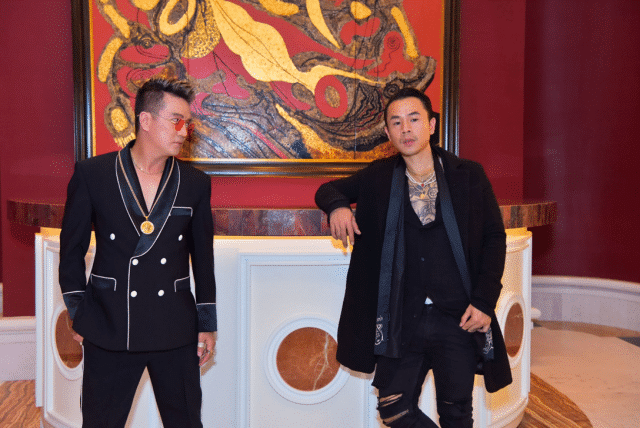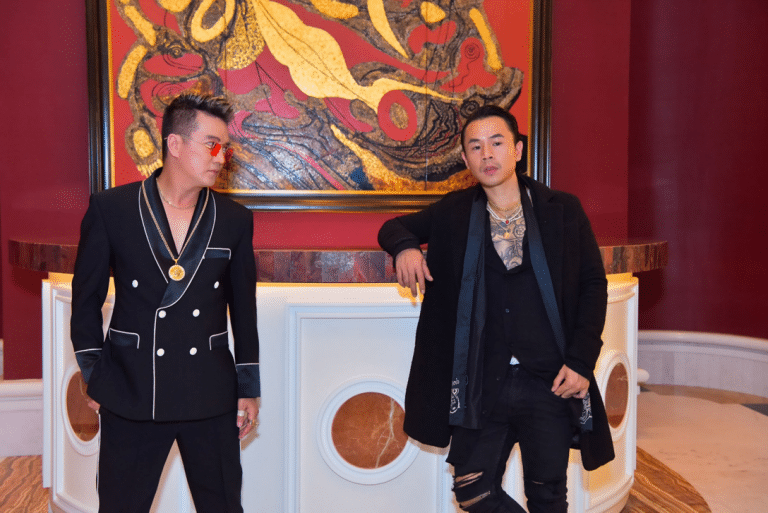 Source: phunuvietnam.vn
He decides to pursue her because of her gorgeous appearance. He runs along with her just to say hello and to be closer to her. Besides, the rap lyrics which was written and rapped by Binz are a highlight for this song because it's deep, funny and cute. Fans are very excited using these rap sentences to flirt their crushes such as "Need emergency heart medication.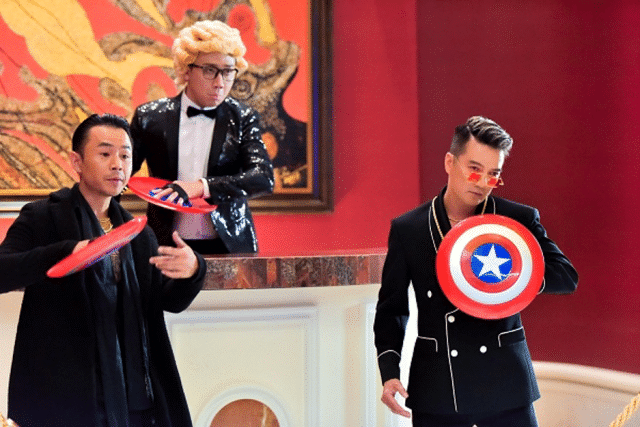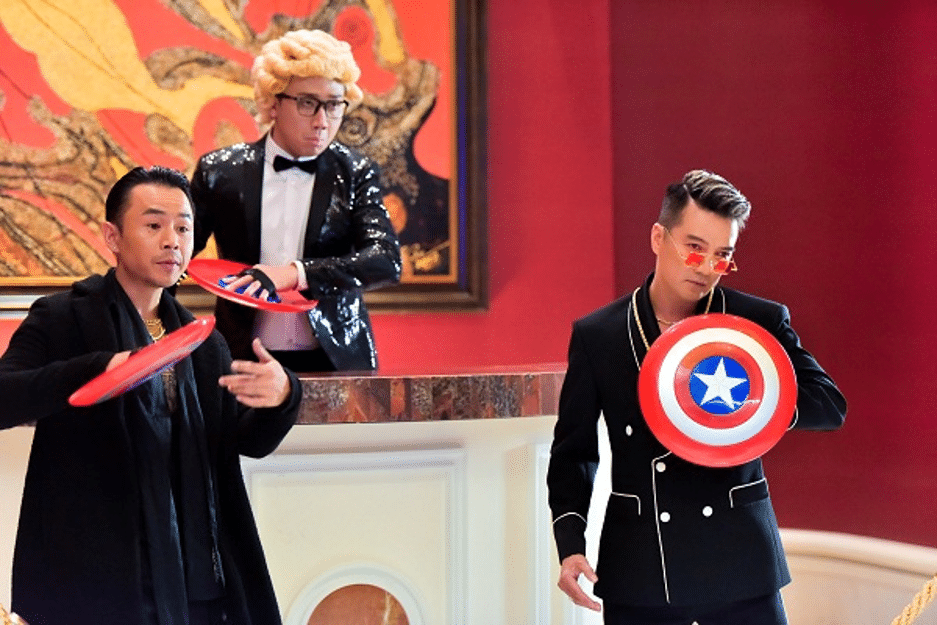 Source: hanoitv.vn
The doctor told me the cause was your smile" (Cần thuốc trợ tim gấp. Bác sĩ nói với anh nguyên nhân là nụ cười em đó) and "Honey, I'm lost, stop for me to ask which side I can go to enter your heart?" (Em ơi anh lạc rồi, dừng lại cho anh hỏi là muốn vào tim em đi ở bên nào?)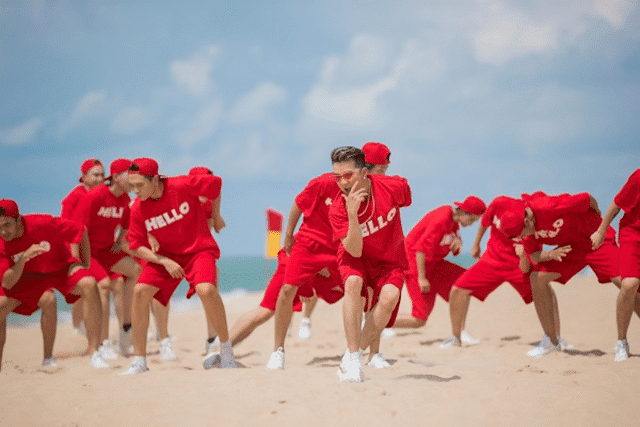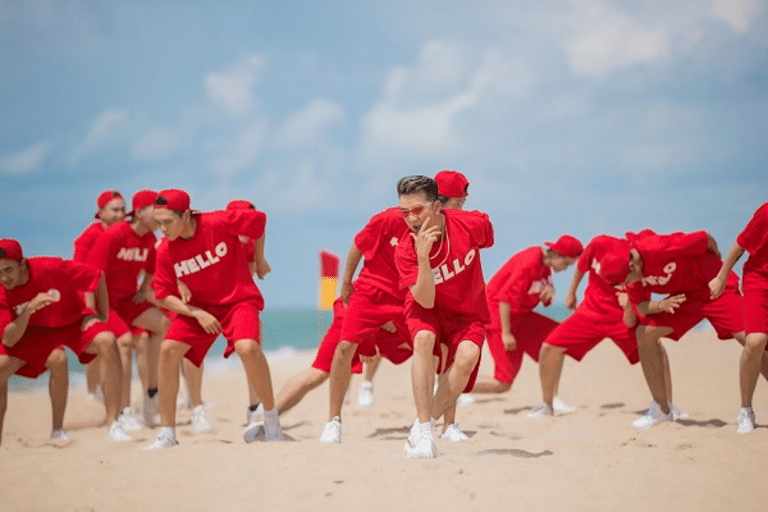 Source: hanoitv.vn
The content of this MV was directed by the famous director Đinh Hà Uyên Thư. Đàm Vĩnh Hưng invited many popular artists to participate in his MV consisting of Miss Transgender and Vpop idol Hương Giang, MC Trấn Thành, model Hữu Vi, Sinon Loresca from Thailand, Lương Bằng Quang, Binz, Tuyền Mập and Chi Mập. In the MV, Hương Giang is a beautiful, attractive and sexy girl who is followed by many guys such as Đàm Vĩnh Hưng, Binz, Trấn Thành and Hữu Vi.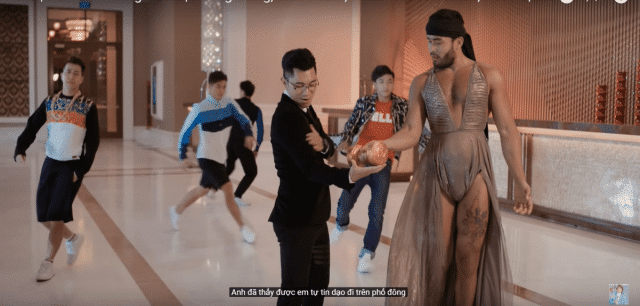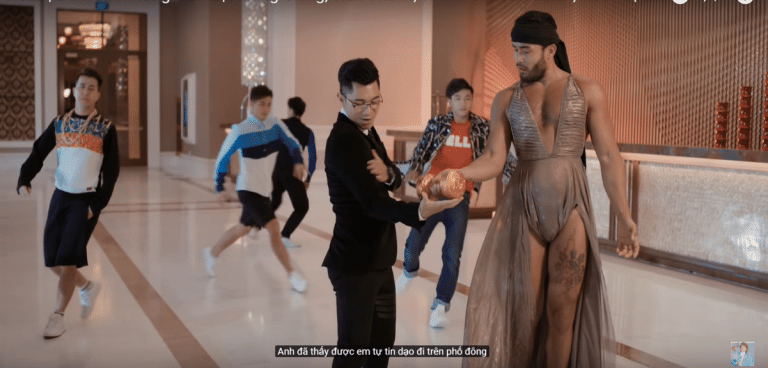 Source: YouTube
They try their best to capture her heart so this footage is hilarious and gave fans a lot of humorous moments. Besides, the appearance of Thánh Catwalk Sinon also makes fans surprised because of his sexiness and intriguing fashion style. In addition, 100 dancers who appeared in this MV with Mr. Đàm in red uniform made a great dancing performance.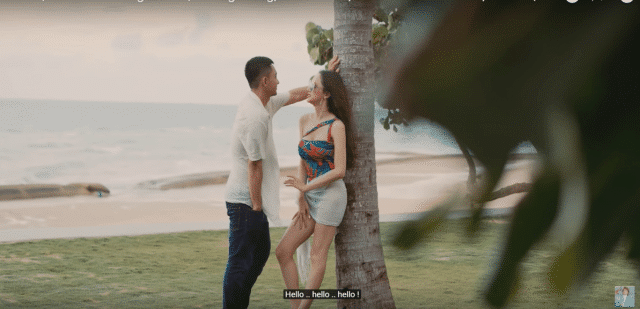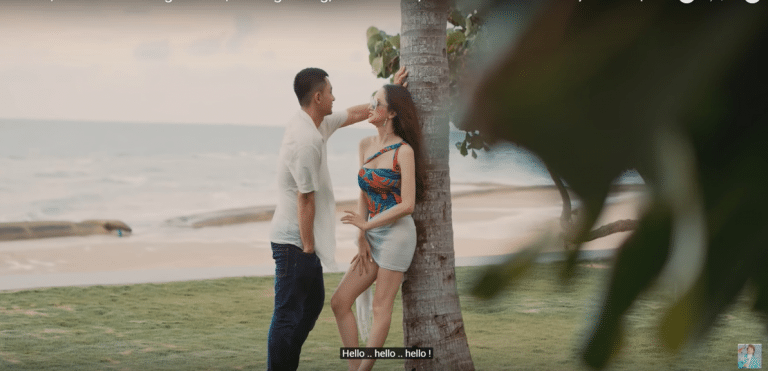 Source: YouTube
As reported, this Vpop MV was recorded within 48 hours at Tràm Lake with a huge cost up to almost 1.4 billion (VND) mostly sponsored by big brand outfits. Not only that, Đàm Vĩnh Hưng also showed his richness through luxury outfits with jewelry, feathers and gold-plated objects.
He got many compliments for his change in music style and the young appearance though he is almost 50 years old. This is a big step in his veteran musical career. All his efforts and money were paid off when the MV had over 1 million views on YouTube in only a day and reaches 16 million views on YouTube and five million listen on Zing Mp3 today.