Đen Vâu launched a new MV that shows Vietnam's football spirit in "Đi Trong Mùa Hè". The MV has gained significant views and likes on YouTube with over 16 million and 362 thousand, respectively. Đen Vâu collaborated with Trần Tiên to release this song after four months of launching the work called "Mang Tiền Về Cho Mẹ".
Đen Vâu has long sought the rap melody genre. So, like many previous compositions, this song belongs to the rap melody genre. It is a simple and easy-to-listen rhyme and melody.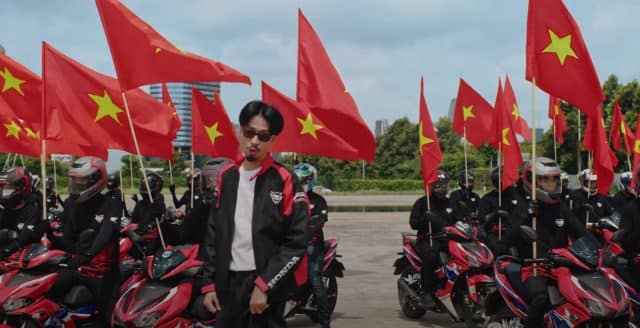 photo: "Đi Trong Mùa Hè" MV
The song's structure is divided into three sections. In the beginning, the lyrics talk about many difficulties in football. It is likened to our life as we go on a journey to fulfill our dreams. Next, it discusses the celebration and atmosphere when the host team wins. Finally, it is about the young couple's dialogue around football stories.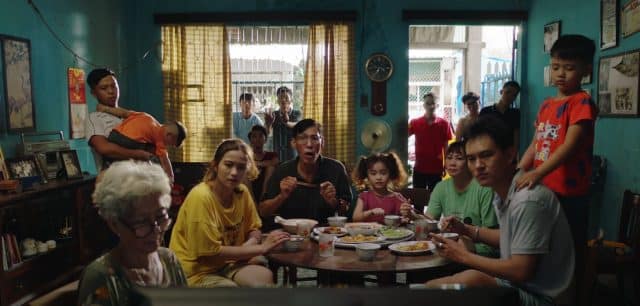 photo: "Đi Trong Mùa Hè" MV
As you can see, football is a popular topic all over the world. Therefore, many singers often release at least one song about this topic. This song, however, caused controversy compared with other sporty songs.
Many people say that there is a good number of aggressive words in the lyrics which is not positive. Other people do not agree with this. They think that sometimes, the rap lyrics will be overdone because it is the real nature of underground music.
Besides, Đen Vâu also shared that he took inspiration from his neighbor. He just conveys a simple message that every Vietnamese is always looking forward to the host team winning with a strong belief that Vietnam will be champions and he doesn't advocate for an unsportsmanlike spirit.
Di Trong Mua He: https://www.youtube.com/watch?v=m-7YVLOgvag