Đen Vâu officially released his latest MV named "Trốn Tìm" on May 13th. Within a few hours after launching, the song has become a massive hit and reached a million views on YouTube.
"Trốn Tìm" is the song representing the exact color of Đen Vâu in terms of music style which is likely to impress the young audience by meaningful and real words about love and life.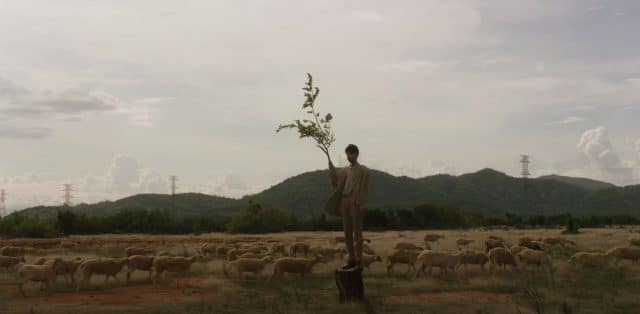 credit: "Trốn Tìm" MV
The lyrics makes us contemplate:
"Người đi tìm cái người đi trốn, người đi trốn cái người đi tìm,…" – "You have always been seeking for what you is running away from, and you are running away from what you have been looking for."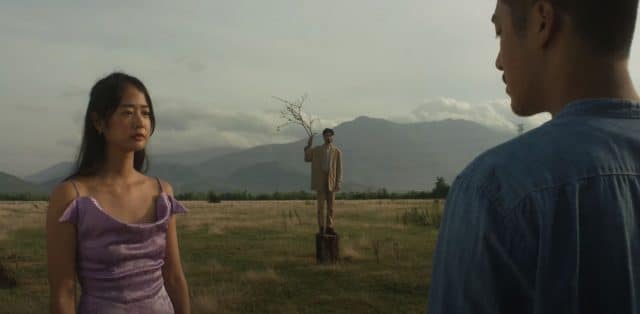 credit: "Trốn Tìm" MV
In the MV "Trốn Tìm", Đen Vâu portrayed a tree that suffers from vicissitude of life and flourishes over time. There is a little girl in the MV "Trốn Tìm". As the tree ages through seasons, so does the girl.
https://www.instagram.com/p/CO0GWc6ljh5/
The story depicts her thoughts and emotions as she grows from childhood to adulthood. Looking at a corner of a withering plant, the girl leaves her beloved garden at the end of the video.
https://www.instagram.com/p/COxP2SbF5wB/
On Facebook, Đen Vâu also wrote: "When we were little, we played the game "hide and seek", we found each other behind a tree and bushes. When we grow up, we seek a better future, and hide from sorrows and concerns. The only thing we both fall to hide and seek is "time".
https://www.instagram.com/p/CO1xvkUlFpg/
"Trốn Tìm"'s message helps speak out the inner thoughts and feelings of many youngsters, who are encountering lots of challenges in their adulthoods. Đen Vâu's MVs are always full of fascinating ideas that are both simple and cost-effective while assuring high aesthetics and social media exposure.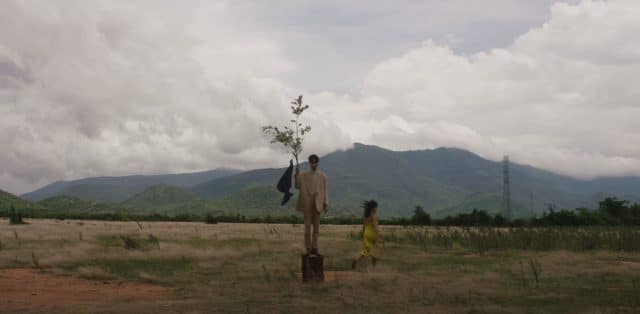 credit: "Trốn Tìm" MV
Đen Vâu is also well-known for his one-shot MVs such as "Hai Triệu Năm" and "Trời Hôm Nay Nhiều Mây Cực". It can be said that simplicity makes Đen Vâu unmistakable among a myriad of young, talented singers in this day and age.