Eventually, with the song "Mưa Đêm" Phát Hồ made his debut as a solo artist for the first time. The song was officially launched on his 22nd birthday.
The MV "Mưa Đêm" has captivated audiences since its teaser video was released, thanks to its appealing melody. The song is a sorrowful love ballad, as the headline indicates, with verses that possibly makes the audience touched.

credit: "Mưa Đêm" MV
Phát Hồ was said to be a master at balancing the low and high notes of the song in a befitting way. Besides, it is said that Tăng Duy Tân, one of the most current sought-after songwriters in the Vietnamese music world, is the composer of the song "Mưa Đêm".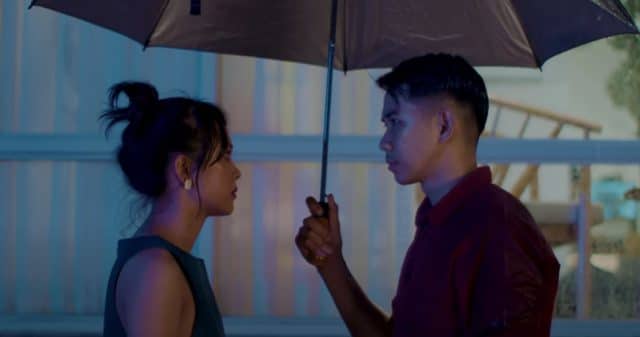 credit: "Mưa Đêm" MV
There is no doubt the song would be well-received by the crowd. Specifically, The MV demonstrates the appeal of Phát Hồ's singing voice, as it swiftly surpassed 100,000 views within only 10 hours of release.

credit: "Mưa Đêm" MV
Phát Hồ has garnered a lot of attention for his singing and acting in the music video "Mưa Đêm".

credit: "Mưa Đêm" MV
Phát Hồ also serves as the narrator, providing the audience with a clear view of the song's meaning. The MV's unfinished story is as tense as the love between the two main characters.

credit: "Mưa Đêm" MV
There is the participation of many hot girls and hot boys in the MV such as Trâm Anh, Võ Hưng, Quốc Lâm, and Thanh Thảo.

credit: "Mưa Đêm" MV
Phát Hồ also said that his next solo song would be soon released this year.  He also added that the audience's support had always been a great motivation for him to provide listeners with high-quality music products.