X2X music crew officially released the new song "Họa Mây" on August 28th which proceeds in telling about the triangle love in the previous song "Cố Giang Tình". The MV was produced by Hoàng Mạc – the one that was behind the tremendous success of the massive hit "Sóng Gió" performed by Jack and K-ICM.
"Họa Mây" continues the story with a wedding of Mộc Lan starring Như Thảo, a member of SGO48 music crew.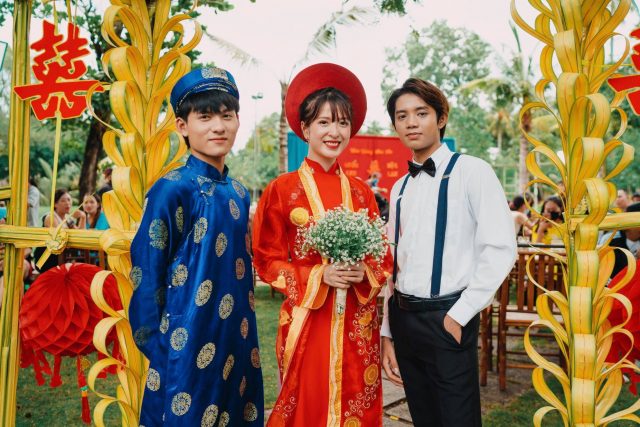 source: X2X Team's Facebook
Appearing at the beginning of the Vpop MV with the scene of sitting on a flower boat, Phat Ho put on elegant clothes that made his fans think that he was the groom at this wedding. The real groom, however, is JokeS Bii, who has been in love with Mộc Lan for a long time. From this scene on, the audience realized that Phat Ho had died, but his figure was still watching over the one that he loved. The scene at the end of the MV repeats the dramatic moment of Phát Hồ jumping down the river to take his own life.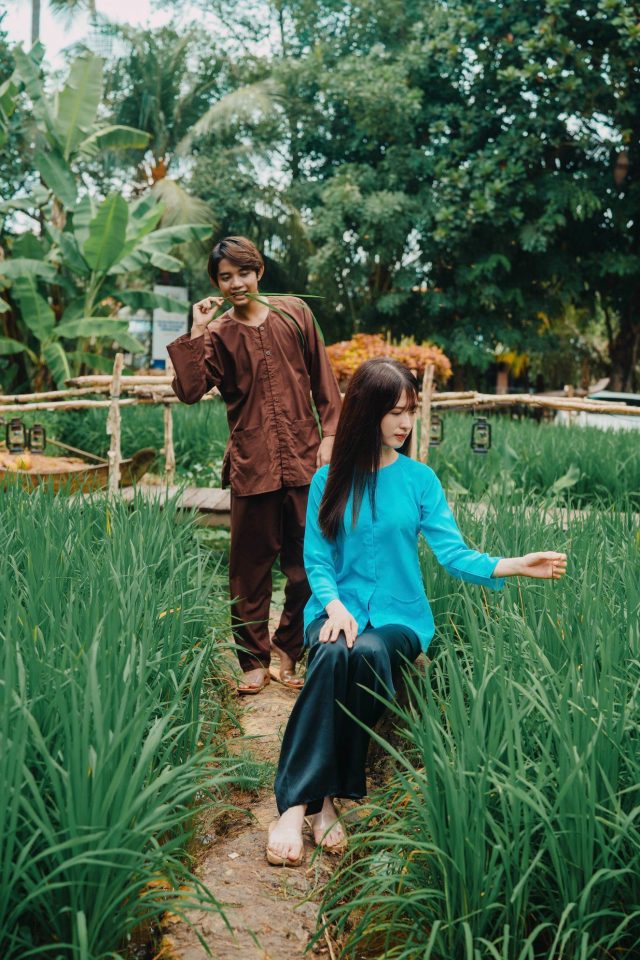 source: X2X Team's Facebook
Besides, as known that "Họa Mây" was written by Mili-K, one of the young talented music composers of Vietnam. Previously, Mili-K also collaborated with X2X crew in "Bao La Việt Nam". Mentioning his writing inspiration, Mili-K shared that he was told the story idea by X2X crew, then he imagined the story and created it subconsciously. The song is a combination of modern pop and rap "Họa Mây" has made fans excited right after the song was released in the demo video itself.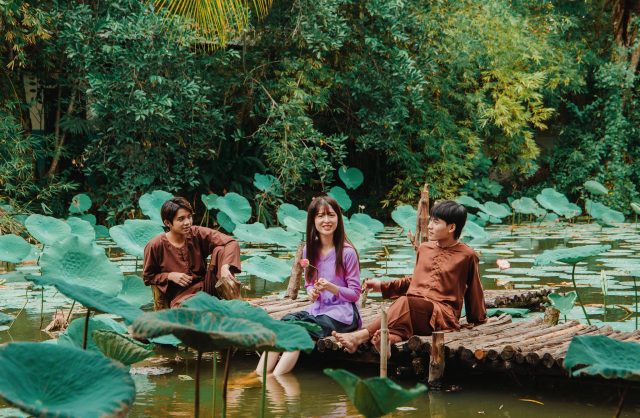 source: X2X Team's Facebook
Through this song, Mili-K and X2X crew want to deliver the message: "you must value your true love, or else you will regret for the rest of your life" Additionally, not only is the melody extremely catchy, but the theme of the MV is also suitable for "Cố Giang Tình". Within only 7 hours of release, the MV "Họa Mây" has received countless compliments, quickly ranking on the trending tab.