The MV "Thái Tử Vùng Cao" was written by writer Minh Kien – who has supported to the success of many A-list vocalists in the Vietnamese music artistry such as: Tóc Tiên with the hit "Có Ai Thương Em Như Anh", Hoàng Thuỳ Linh with "Làm Gì Phải Hốt", Đức Phúc with "Hết Thương Cạn Nhớ", etc.
The MV is the very first combination of a young music director – Nguyễn Đức Hải and Trung Ruồi that is promising to arouse positive effects of the audience.

source: "Thái Tử Vùng Cao" MV
In the Vpop MV, Trung Ruồi showed his ability to rapping and played a rich guy living a lavish life in the highlands.

source: "Thái Tử Vùng Cao" MV
Even though the MV retains somewhat the character of "A Lử" (the role of him in the previous MV), it has the humor and charm of a prince with a contemptuous lifestyle. Trung Ruồi's humorous expression and meticulously invested images are appraised to be a plus for this song.

source: "Thái Tử Vùng Cao" MV
Trung Ruồi once shared that the idea of becoming a rapper was established two years. Therefore, when he sensed that the point that rap music has happened to rule over numerous music charts, he decided to carry out the MV "Thái Tử Vùng Cao". Being an actor at first, he said that he would take all the words of the others, even if it is a compliment or a criticism.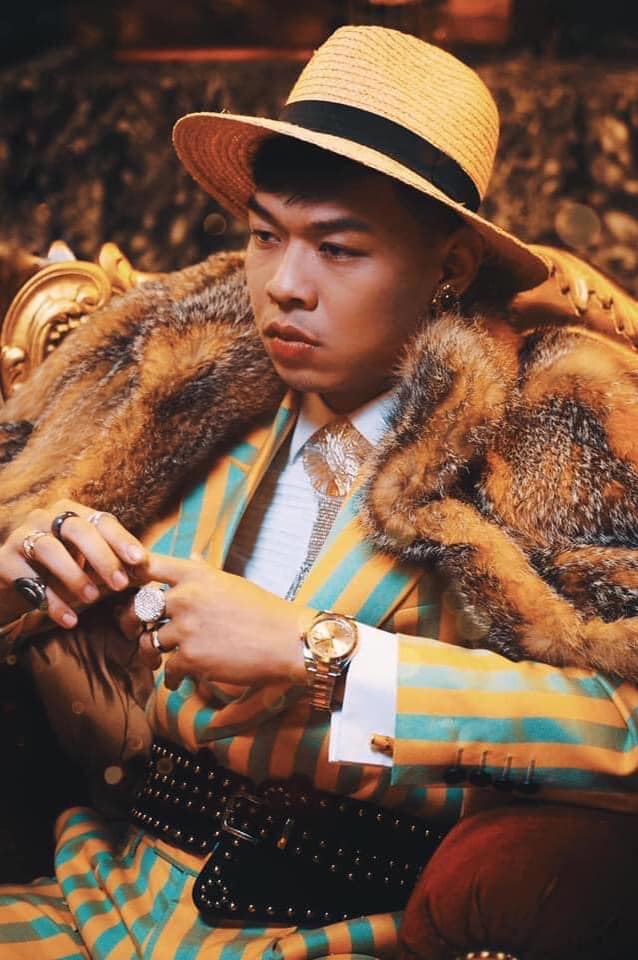 source: Trung Ruồi's Facebook
The MV "Thái Tử Vùng Cao" had an investment of around one billion VND. The male actor even rented four super-cars to assist in producing the MV.

source: "Thái Tử Vùng Cao" MV
Fortunately, this new crossroad of Trung Ruồi is also encouraged by many of his colleagues and friends. On the official press release, December 7th, Duy Mạnh – a well-known footballer, and a flock of actors and actresses such as Thanh Sơn, Quỳnh Kool, Minh Tít, Đinh Tú, Hương Giang, were also present to congratulate him.
Thai Tu Vung Cao: https://www.youtube.com/watch?v=NSIm1waFU6s