"Làm Gói Đỡ Thèm" is an advertising music video that was inspired by a popular phrase of the young Vietnamese generation.
It seems to be a typical inviting sentence but, is now becoming into vogue all over social media thanks to the emergence of a young versatile artist Trúc Nhân.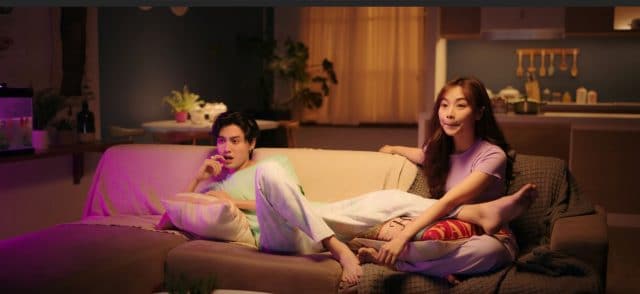 source: "Làm Gói Đỡ Thèm" MV
The official MV "Làm Gói Đỡ Thèm" was released on September 16th, 2020 by Trúc Nhân. Within only a few days of its release, Trúc Nhân caused a days' sensation on both Facebook and TikTok with its ear-catching melody and mischievous but delightful style that was stimulated by the materials from small life stories.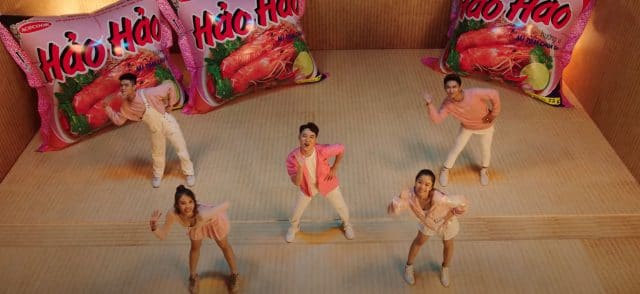 source: "Làm Gói Đỡ Thèm" MV
Therefore, the song "Làm Gói Đỡ Thèm" is a home-run for people in Vietnam, especially those who are college students because instant noodles are always something indispensable to a student's life.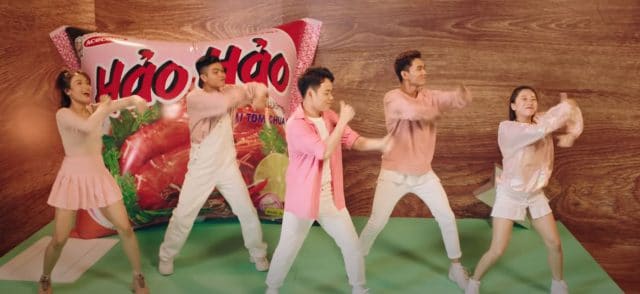 source: "Làm Gói Đỡ Thèm" MV
The MV speaks a message that "no matter who you are, when you do not know what to eat in a day, Hảo Hảo instant noodles is always the best of choice". This point of view is depicted by many uproarious scenes during the MV itself.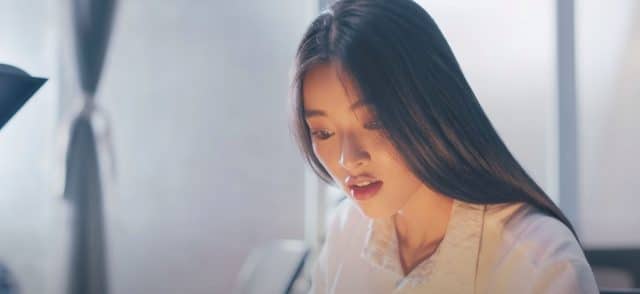 source: "Làm Gói Đỡ Thèm" MV
The very first impression in the MV are the scenes of students having a bowl of instant noodles in their short school break, and that "Làm Gói Đỡ Thèm" would bring to us the feelings and the reminiscence of childhood. Who else got through their school years munching on instant noodles?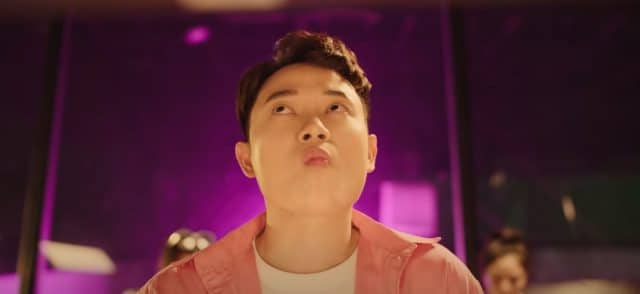 source: "Làm Gói Đỡ Thèm" MV
Besides, the title "Saint of Instant noodles" in Vietnam undoubtedly belongs to college students. In Vietnam, it is quite convenient to see a flock of students gathering in a dormitory room with a pot of instant noodles. In association with Trúc Nhân, in this music video is one of the most beloved, prevailing instant noodles brands of Vietnam called Hảo Hảo.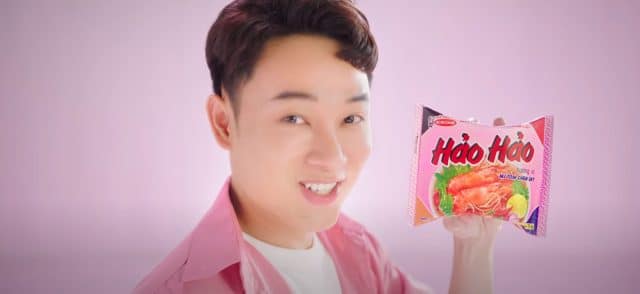 source: "Làm Gói Đỡ Thèm" MV
The MV "Làm Gói Đỡ Thèm" is also a gift that Hảo Hảo would like to give to their loyal customers and their prospects in an attempt to celebrate 20 years of establishment.
Lam Goi Do Them: https://www.youtube.com/watch?v=a6YD2fo6ckg