After four months since the song "Nếu Có Một Ngày" was released, Hương Ly is now back in showbiz with the new MV "Thế Thái".
The tune was composed by a prominent musician Lê Trương Huỳnh Văn. As a result, it has engaged the massive attention of audiences within a few days after the release. Noticeably, the song is a mix of modern and Vietnamese folk music which makes the audience empathized with the very first time listening to it.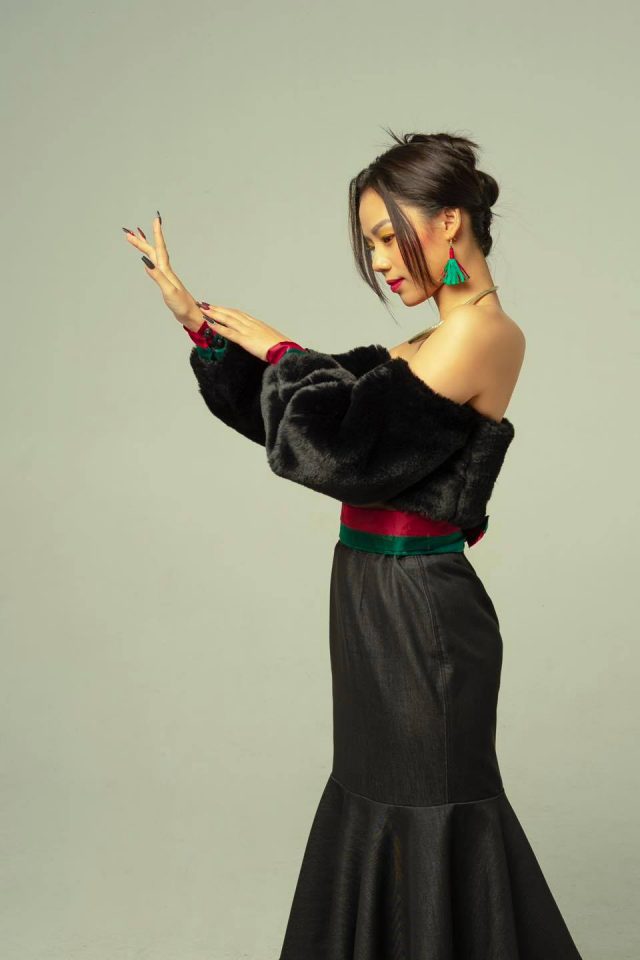 source: Huong Ly's Facebook
At the beginning of 2019, Hương Ly also captured millions of views by a series of covers of massive hits such as "Cô Thắm Không Về" (20M views), "Sao Em Vô Tình" (28M views), "Từng Yêu" (76M views), "Sóng Gió" (85M views) and "Có Tất Cả Nhưng Thiếu Anh" (51M views).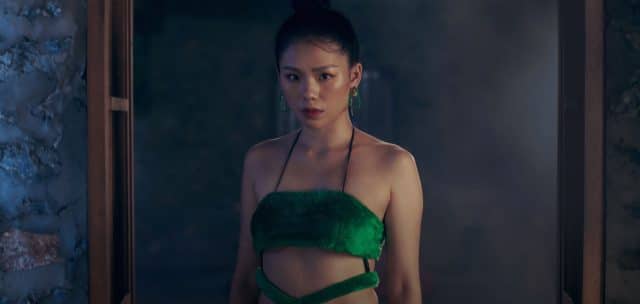 source: "Thế Thái" MV
Nevertheless, the song "Nếu Có Một Ngày" is a different production containing a newly colorful vibe. It brings out new awareness of Hương Ly to the public. Since the audio of the song has exclusively launched on NhacCuaTui (a music chart of Vietnam), the song has captured a tumultuous welcome of the people, and the listening rate surged every hour. Besides, the song "Thế Thái" also ruled the second place of the most-searched list on NhacCuaTui chart.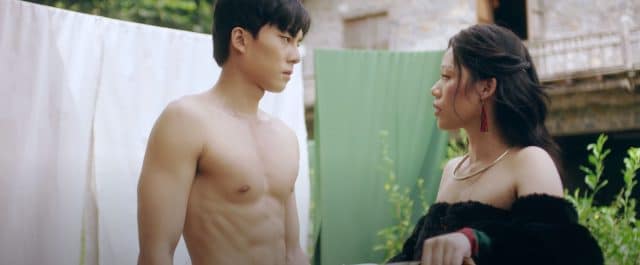 source: "Thế Thái" MV
In the MV, Hương Ly played the role of a girl named Mây – a charming girl who has such sparkling, haunting eyes that everybody in her town thinks she is an evil spirit. Thus, she has been always isolated from society as she is supposed to bring calamitousness to them. One day, Mây saved Phong's life (Phạm Thế Thịnh) from a chase. From that day forward, they start falling in love with each other and build up memorable moments together.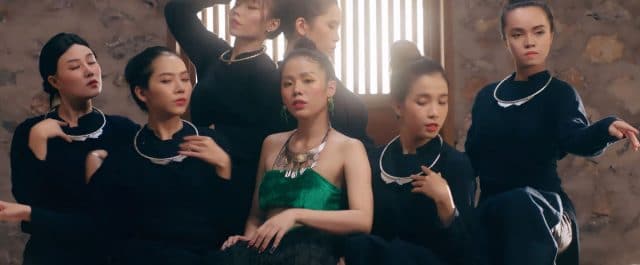 source: "Thế Thái" MV
There are days that Mây was chased and beat by town dwellers and Phong always emerges and saves her in time. However, one time a hooligan comes to Mây's house to collect the payment of the debt which resulted in severely beating Phong. The owner also finds Mây attractive, so he wants to make things better for Mây. The owner asks Phong to exchange Mây, and he will make a debt elimination for Phong. Phong unflinchingly agrees, tears the debt paper, and abandons Mây.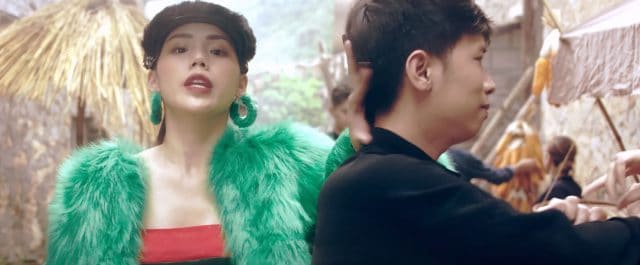 source: "Thế Thái" MV
The whole MV was filmed at Bản Giốc fall (Cao Bằng in Vietnam). The spectacularly magnificent landscapes and the song itself satisfy the people's expectations towards Hương Ly.