Chi Pu and her production crew aired on "Greatest Show 3" on the YouTube channel on September 1st, 2020.
After watching three separate versions, the audience can easily recognize that each version of Greatest Show owns the different colors and ideas.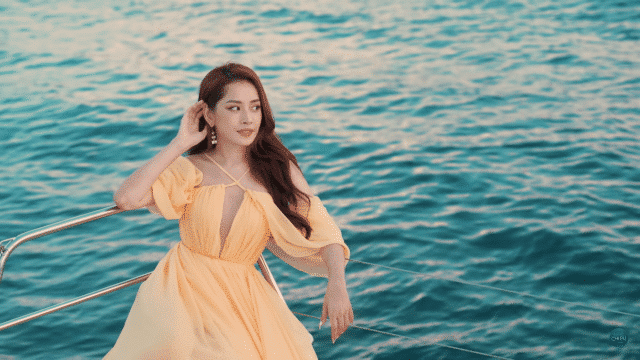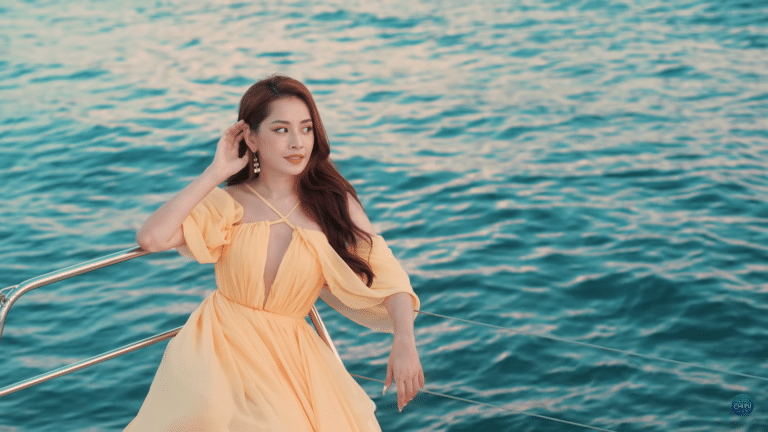 source: "Greatest Show 3" MV
But after all, they still reflect the vision and styles of this talented girl. "Greatest Show 3" is considered as "the vibrant summer party" which can ease the scorching days in the summer by the collaboration between the brilliant colors and the impressive dance.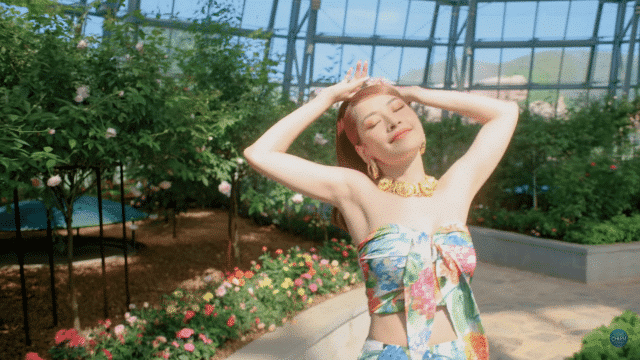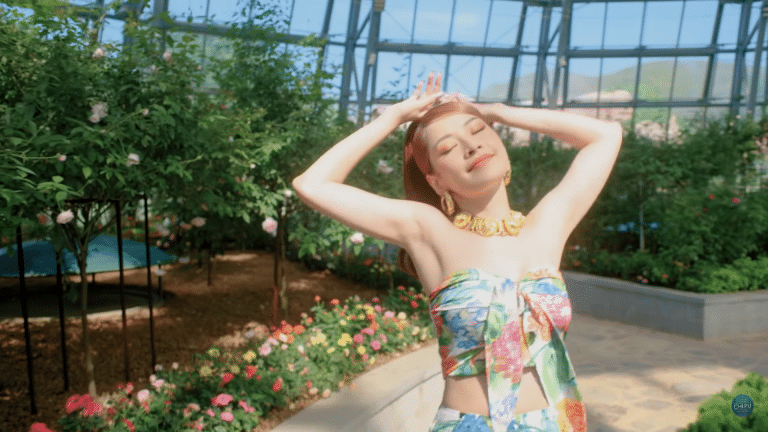 source: "Greatest Show 3" MV
The video starts with the image of the sexy girls dancing by the swimming pool. The sunlight seems to be blurred by the beautiful sexy girls along with the good vocals of Chi Pu in the song "Mời Anh Vào Team Em". By using that song in the initiation part, Chi Pu successfully leads the audience to enjoy the next songs in the video.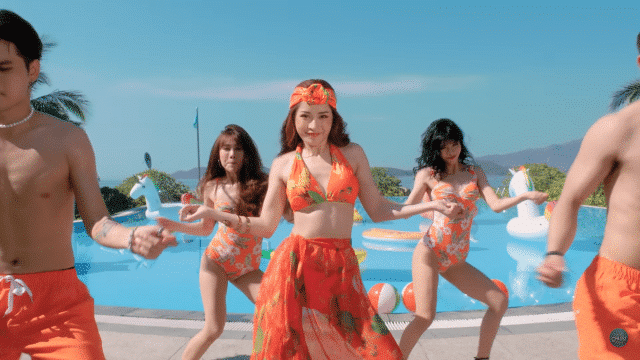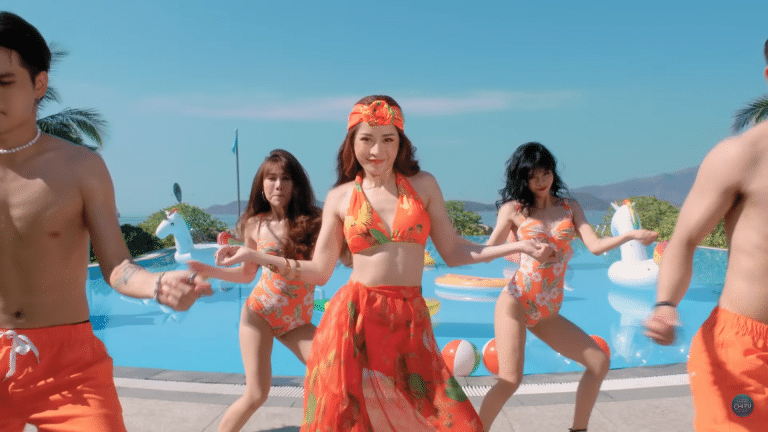 source: "Greatest Show 3" MV
The second and third songs are "Cho Ta Gần Hơn" (I'm In Love) and "Shh! Chỉ Ta Biết Thôi". These two songs were recorded in one of the most stunning views in Nha Trang beach, making the attractive scenes for her songs. The sight of trees, sand, and the ocean view make the audience feel more comfortable and they immediately want to book a trip and set their foot on this paradise resort – Nha Trang beach.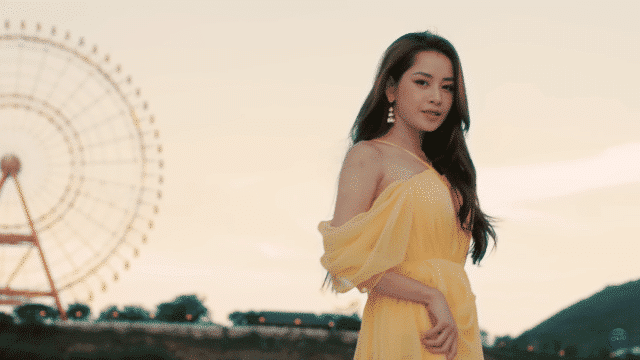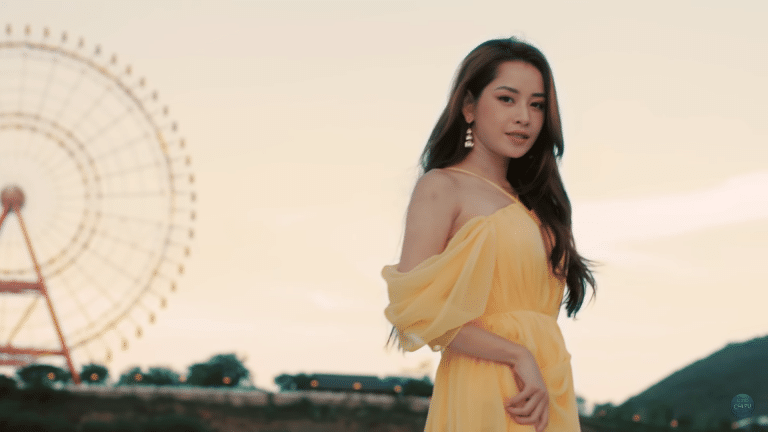 source: "Greatest Show 3" MV
"Mo Anh" is the final song in this music video and it is also the surprising gift Chi Pu bestows her fans because this is the first time that Chi Pu has performed this song.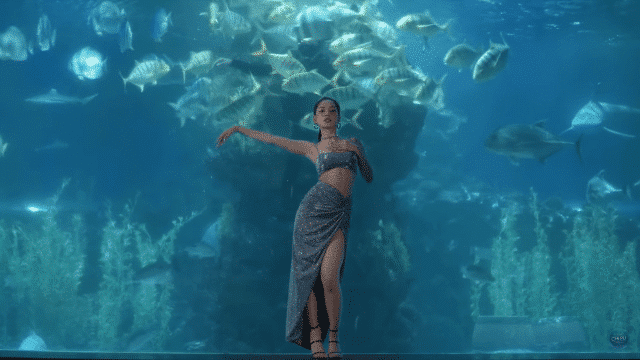 source: "Greatest Show 3" MV
On September 3rd, 2020 Chi Pu released the official MV of "Mo Anh". So, the audience can enjoy that song in another version.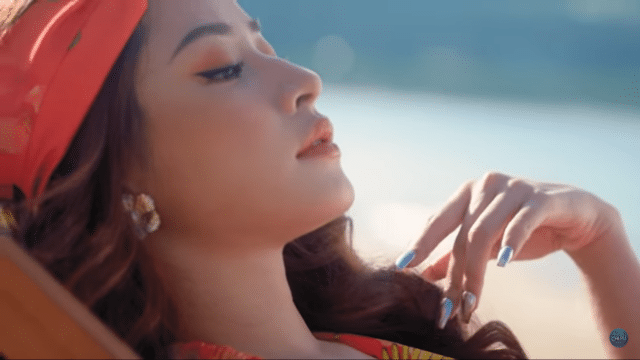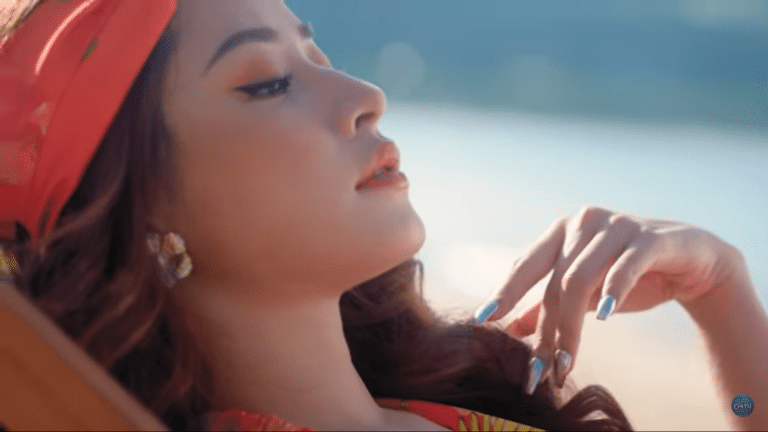 source: "Greatest Show 3" MV
"Greatest Show 3" also recorded the fun and meaningful moments between Chi Pu and her best friends. They play interesting games and share many wonderful stories. Now, let's enjoy this video and share your feeling with us on our forums!
Greatest Show 3: https://www.youtube.com/watch?v=dVacujBGLko