Though being a Korean girl, Han Sara has got many outstanding achievements in the Vietnamese music market.
Recently, her latest product with Tung Maru – "Thế Là Không Xanh Chín Rồi" has slayed many music charts in Viet Nam, which partly improves the reputation of the young talented female artist born in 2000.
(source: Han Sara's Facebook)
"Yêu Đến Đâu Hay Đến Đó" is her next product that the audience is now really excited about. Luckily, Han Sara will perform this song in her fan meeting event collaborated with her boyfriend – singer Tung Maru. It is also the event welcoming her 20th birthday on November 17th.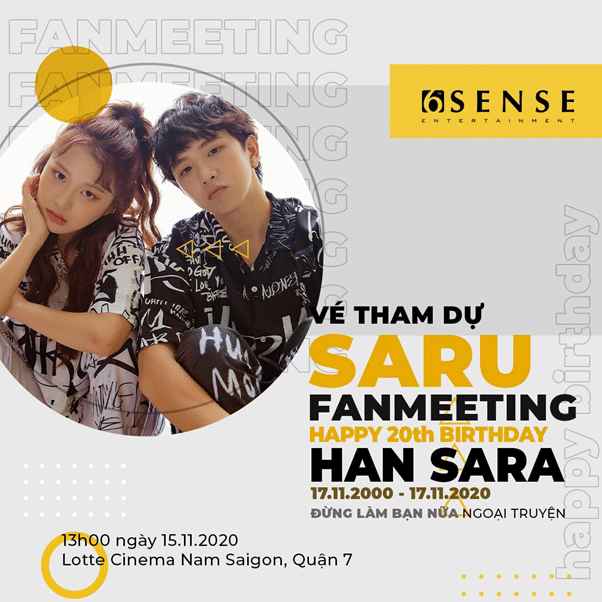 (source: Han Sara's Facebook)
If you want to be the first person to enjoy the fan meeting of "Yêu Đến Đâu Hay Đến Đó", you can take part in the event on November 15th at Lotte Cinema in HCMC, District 7.
AD
Travala – Get the Best Prices on 34,986 Hotels and Accommodations in Vietnam
https://www.instagram.com/p/CHb_4WlHd-_/
Han Sara
will also premiere the song on her official YouTube channel at 2:00 p.m on November 14
th
, 2020.