Coronavirus has been causing many difficulties for a whole society, and of course, showbiz is not an exception. Many Vietnamese artists are coming up with the creative activities on the Internet to make a living, or just to communicate with their fans in that difficult period.
Knowing about that, Kenh14 press has been organizing "I stay home, and so do I" program with a format "Radio Live Concert" for 15 episodes. Each one is a different artist, therefore the audience has a chance to enjoy a variety of different colors and styles of the artists. Let's see some typical episodes of that program below:

(source: kenh14.vn)
Bảo Anh singer invited Khắc Hưng singer taking part in her live stream on March 27th, which created a big surprise to the audience. Before initiating that live stream, Khắc Hưng did not forget to remind their fans that you should stay at home because it is the most effective method to prevent this pandemic.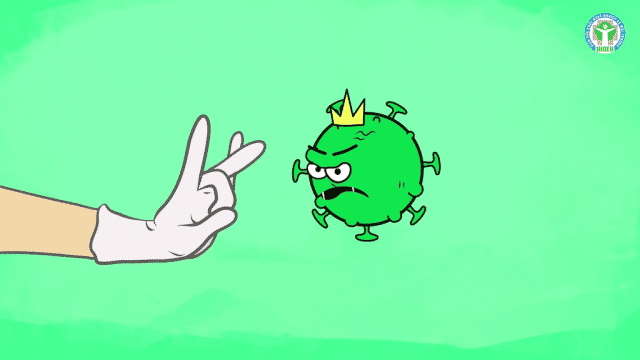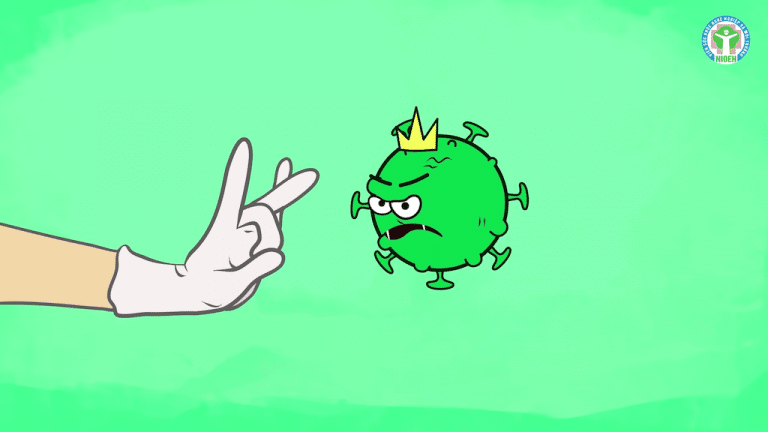 (source: YouTube)
After that, Bảo Anh sang "Trái Tim Em Cũng Biết Đau" song which sticks her reputation. Especially, Bảo Anh who rarely covers others' songs sang "Người Hãy Quên Em Đi" song of Mỹ Tâm singer and "Hơn Cả Yêu" song of Đức Phúc singer. Both of them created both vibrant and cozy live stream, and of course, this was one of the impressive ones to the audience.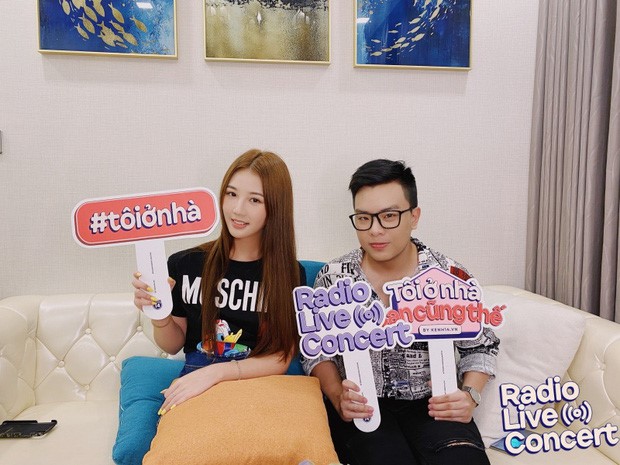 (source: kenh14.vn)
AMEE singer and Hứa Kim Tuyền composer appeared in that program (on March 28th), which impressed the audience by their friendliness. In this live stream, AMEE admitted that this period is a good chance that everybody can seek a slower pace of life and take care of themselves and family. AMEE sang many songs, like "Trời Dấu Trời Mang Đi", "Đen Đá Không Đường" and so on. Notably, "Sao Anh Chưa Về Nhà" song that AMEE performed in that live stream had been released a new version with a hashtag "stayhome" on March 23rd.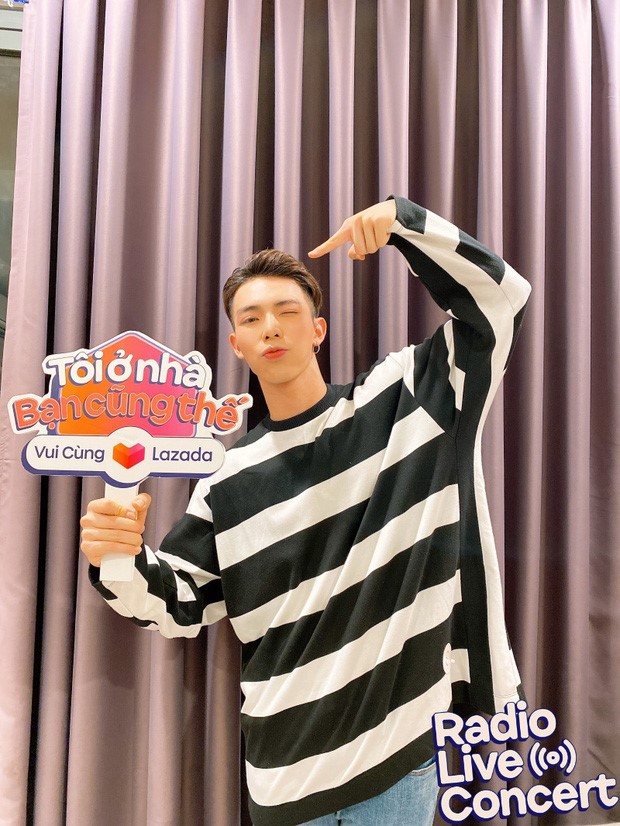 (source: kenh14.vn)
Erik had invested the new micro and speaker which served the live stream on April, 8th. This singer sang "Hơn Cả Yêu" song of Đức Phúc singer with a new style which created a new color for this product. He also performed "Ghen Cô Vy" dance which was increased a speed up to two times. Simultaneously, Erik unveiled his new product which made his fan more curious.
Many other interesting episodes are worth watching. Let's take part in this program, watch and receive some adorable gifts from your idol in the next episodes.