Thinking about traveling to Vietnam? You're in for a treat! This Southeast Asian country is full of rich culture, stunning scenery, delicious food, and friendly people. In this blog post, we'll give you a quick overview of what to expect when you travel to Vietnam.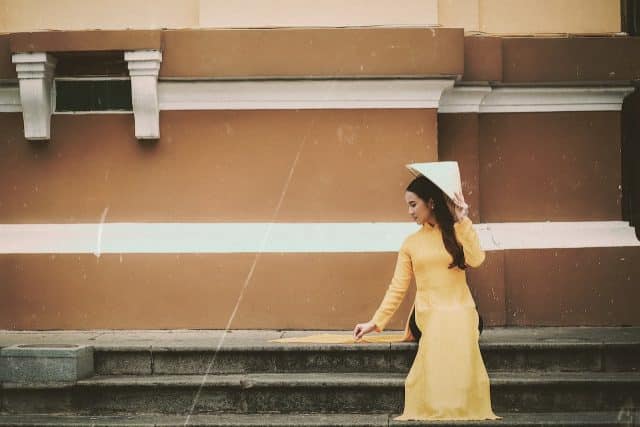 photo: Streetwindy
Getting Around
Vietnam is a large country, so getting around can be a bit tricky. The best way to get from place to place is by taking advantage of the country's extensive railway system. trains are relatively cheap and efficient, and they offer travelers a great way to see the country's beautiful countryside. Just be sure to book your tickets in advance, as train seats can fill up quickly during peak travel times.
If you're planning on doing some sightseeing while in Vietnam, there are plenty of options to choose from. Hanoi, the capital city, is home to numerous historical landmarks and museums. Ho Chi Minh City (formerly Saigon) is also full of interesting sights, including the Reunification Palace and the War Remnants Museum. And no trip to Vietnam would be complete without spending some time exploring the country's stunning coastline and jungle-covered mountains.
Food and Drink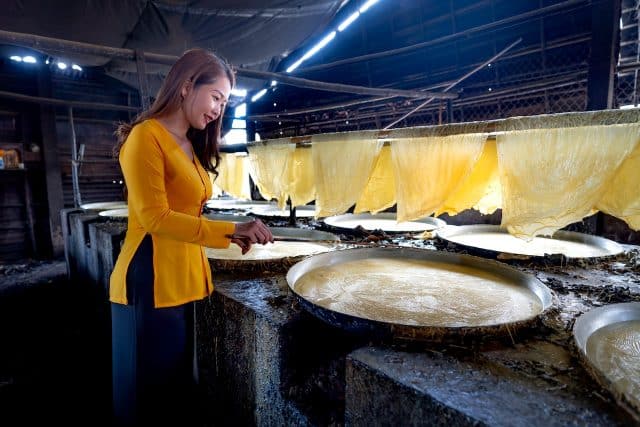 photo: Quang Nguyen Vinh
When it comes to food, Vietnam has something for everyone. If you're looking for something light and healthy, you can't go wrong with a bowl of pho (pronounced "fuh"). This traditional noodle soup is made with rice noodles, beef or chicken broth, and various herbs and spices. For something a bit heartier, try banh mi, a type of sandwich made with French bread and filled with grilled meat, pickled vegetables, and chili sauce. And don't forget to wash it all down with a cup of Vietnamese iced coffee—a refreshing blend of strong coffee and condensed milk.
Things to do in Vietnam
One of the best things about traveling to Vietnam is that there are no shortage of things to do. In addition to sightseeing and sampling the country's delicious cuisine, here are a few other activities that you should consider adding to your itinerary:
Hiking: Vietnam is home to some stunning landscapes, and there's no better way to explore them than by hiking. There are plenty of trails to choose from, both in the mountains and along the coast.
Cycling: Another great way to see Vietnam's beautiful scenery is by cycling through it. There are many scenic routes to choose from, and cycling is a great way to meet locals and learn more about Vietnamese culture.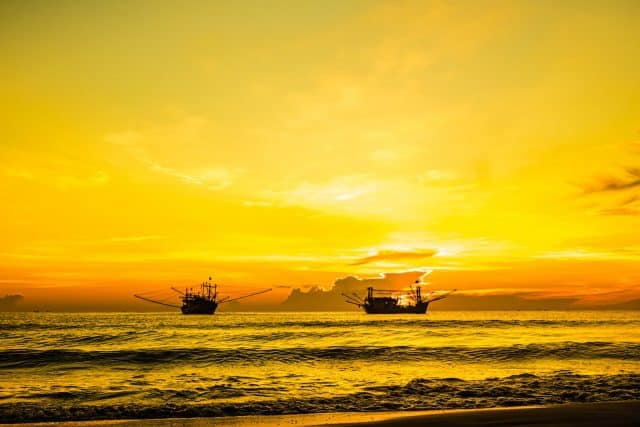 photo: Nhân Hồ Ngọc
Beach Vacation: If you're looking for some relaxation time, Vietnam's beaches are the place to be. With miles of coastline stretching from north to south, there's a beach for everyone. From the lively beaches of Ho Chi Minh City to the secluded beaches of Phu Quoc Island, you're sure to find a spot that's perfect for you.
Vietnam is a country that has something for everyone. Whether you're interested in its rich history and culture, its stunning scenery, or its delicious food, you're sure to have an incredible time when you travel to Vietnam. So what are you waiting for? Start planning your trip today!