Vietnam's coastal city of Nha Trang is a beautiful place to relax and enjoy the beach. With its clear water and lovely beaches, Nha Trang is a popular destination for both Vietnamese and foreign travelers alike. If you're planning a trip to Nha Trang, here are some of the best things to do in this lovely city.
1. Take a dip in the mineral-rich mud baths
Nha Trang is home to many mud baths, which are said to be rich in minerals that are good for your skin. These mud baths are a great way to relax and pamper yourself, and they're also said to have health benefits such as improving circulation and relieving muscle pain. There are many different spas and resorts offering mud baths in Nha Trang, so you can easily find one that suits your budget and needs.
2. Soak up the sun at one of the city's many beaches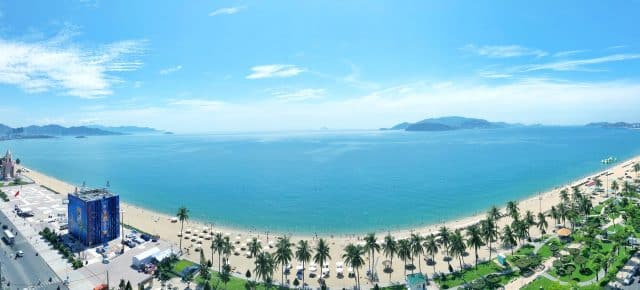 photo: Huy Peach
Nha Trang has no shortage of beautiful beaches, so make sure to soak up some Vitamin D while you're in town! Many of the beaches here offer stunning views, clear water, and plenty of activities such as swimming, sunbathing, jet skiing, and more. In addition, there are often beach bars and restaurants where you can enjoy a refreshing drink or bite to eat while taking in the scenic views.
3. Visit Hon Chong Promontory
For a breathtaking view of the cityscape, head over to Hon Chong Promontory. This rocky outcropping provides an incredible panorama of Nha Trang Bay, and it's especially beautiful during sunset. You can also find many interesting photo spots around the promontory if you're looking to snap some scenic shots for your Instagram feed!
4. Go on a fishing trip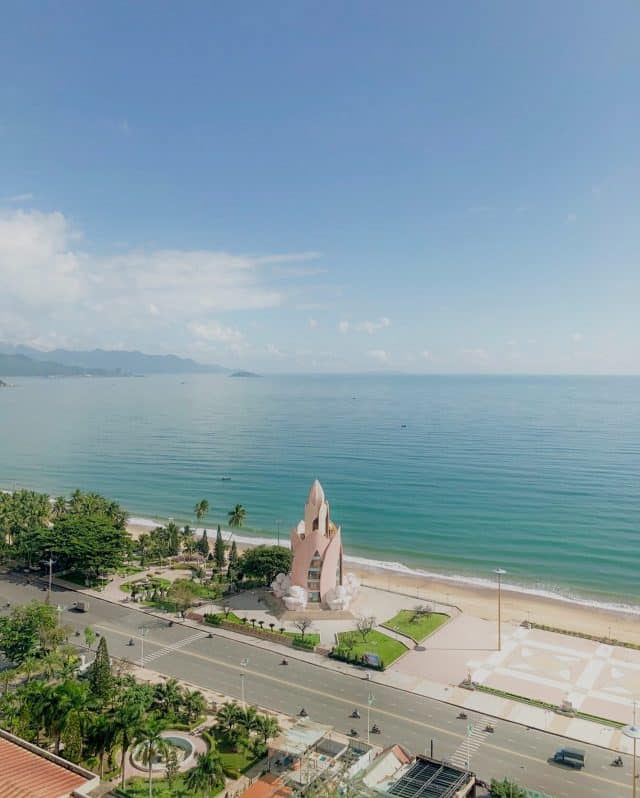 photo: Dac Duy
Nha Trang is known for its excellent seafood, so what better way to get fresh seafood than by going fishing? There are many tour operators in Nha Trang that offer half-day or full-day fishing trips, and they'll provide all the equipment you need. This is a great activity if you want to learn more about Vietnamese fishing culture or simply enjoy spending time on a boat with friends or family.
5. Robin Hill Cable Car Ride
For incredible views of Nha Trang Bay, hop on board the Robin Hill Cable Car. This cable car ride takes you up Robin Hill, where you'll be treated to stunning 360-degree views of the cityscape from above. The Robin Hill Cable Car is especially popular during sunset, so make sure to catch a ride then if you can!
6. Visit Po Nagar Cham Towers
For a taste of history and culture, head over to the Po Nagar Cham Towers. These ancient towers were built by the Cham people and are now one of the most important historical sites in Nha Trang. The towers offer a great view of the city, and you can also learn more about the Cham people and their culture at the on-site museum.
7. Enjoy some delicious seafood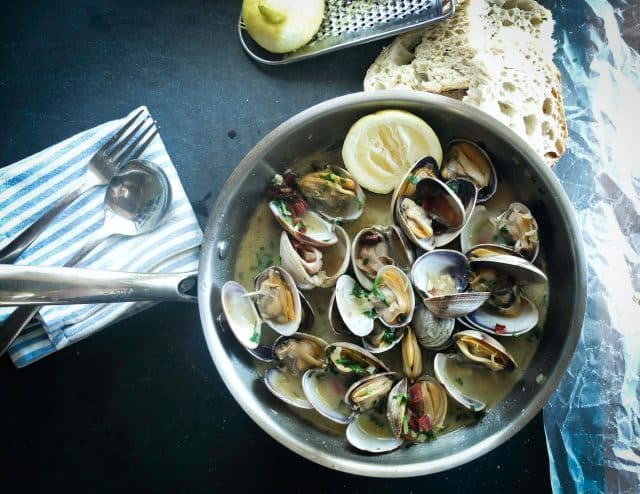 photo: Adrien Sala
As mentioned, Nha Trang is well-known for its excellent seafood. There are many great seafood restaurants in town, so make sure to try some of the local specialties such as grilled fish, shrimp paste noodles, and steamed crabs. You can also find good seafood at the many night markets in Nha Trang, so definitely check those out if you're looking for a cheap and tasty Nha Trang seafood meal.
8. Go scuba diving or snorkeling
Nha Trang is one of the best places in Vietnam for scuba diving and snorkeling, thanks to its clear water and rich marine life. Many diving centers in town offer day trips or longer courses, so you can easily find one that suits your needs and budget. This is a great activity if you want to see some of the beautiful underwater worlds that Nha Trang has to offer.
There's no shortage of things to do in Vietnam's coastal city of Nha Trang. From relaxing at the beach or taking a mud bath, to enjoying fresh seafood or soaking up stunning views of the cityscape, there's something for everyone in Nha Trang. So start planning your trip today and see for yourself why this beautiful city is such a popular destination among travelers from all over the world!