On May 25th, the duet ĐạtG and Du Uyên came back into the game with the newest MV "Gói Xôi Vội".
If the previous MV "Bánh Mì Không" tells all about the love between men and women, "Gói Xôi Vội" is of the importance of bonding among family members.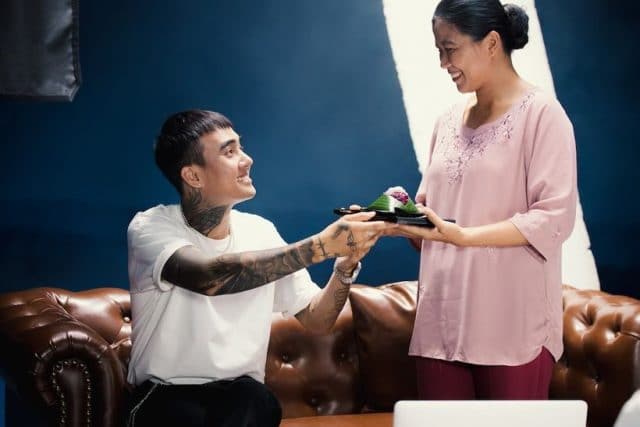 source: baomoi.com
The song reminds everyone to value their parents and other members of their family more while being tied up with our career hamster wheel. "Gói Xôi Vội" is of slight Pop music genre which is inherently pianissimo and pleasant.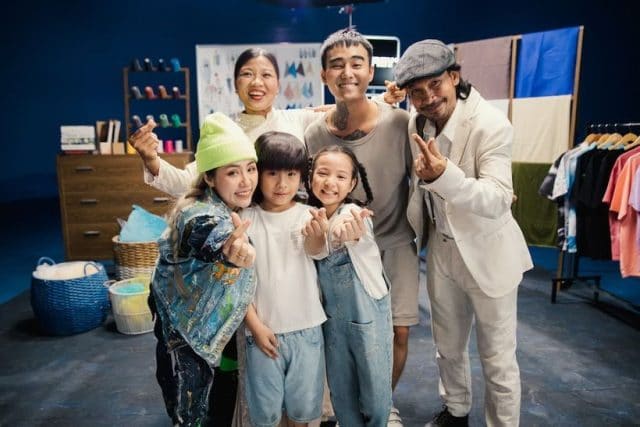 source: baomoi.com
As known that the inspiration of this song is from the moment that ĐạtG suddenly noticed his parents' full set of gray hair while talking to them. ĐạtG once shared "I have not been living with my parents for years since I moved out to build up my career.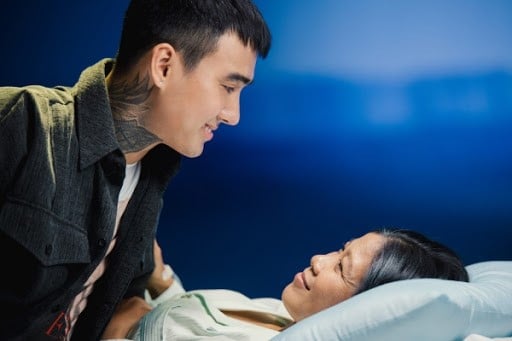 source: tuoitre.com
I spent my whole time to focus on working and rarely visited them. One day, I went to visit and have dinner with them. In next to no time, I realized that they are visibly aging which made me feel down and regretful because I did not spend enough time to be with them. That is also the reason why I wrote the song "Gói Xôi Vội", especially, the sentence, "Vội vàng mái tóc đen xưa bỗng nhiên giờ như muối tiêu"(hastily, a shiny black hair of head has now turned into a salt and pepper one)".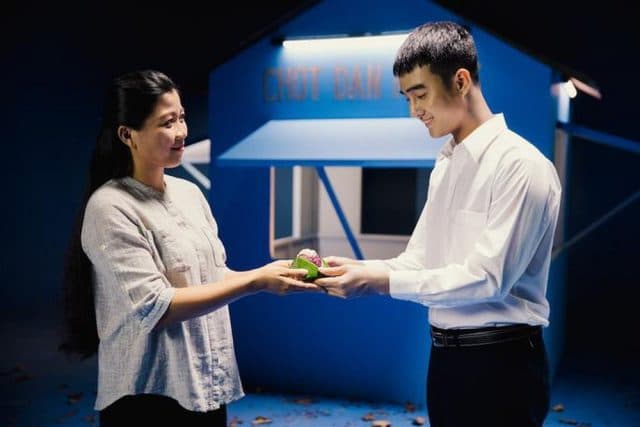 source: baomoi.com
He also explained more of the song's title "Gói Xôi Vội", the word "Vội" depicts a picture that people now are always on the go with their lives, some even do not have time for a proper lunch, but have to eat real quick to catch up a pile of work ahead.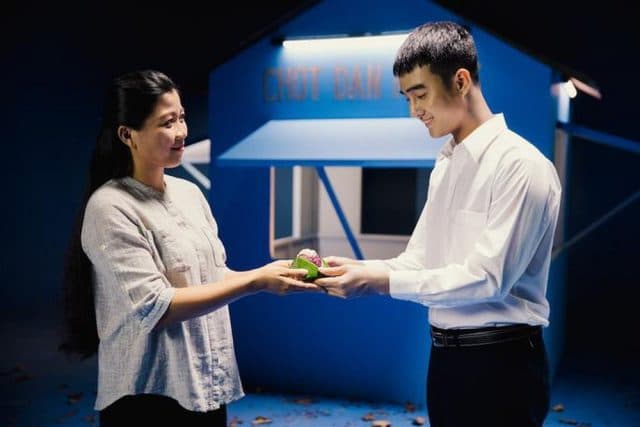 source: baomoi.com
The MV's content is a story about a guy whose parents get divorced. Even his parents are just normal workers but still support him to pursue his dream to become a designer. Their breakfast constantly is a package of steamed sticky rice. That is also where the song's title came from.
Goi Xoi Voi: https://www.youtube.com/watch?v=6VMiF9yTUSE