Causing a sensation at the very first moment of the new MV, Châu Buì and the duo TLinh – MCK (currently the hottest duo of the Vietnamese community) aroused the audience's curiosity by an enigmatic hashtag #ELCB.
Châu Bùi again took her fans by surprise with the new, large-scale music video "Em Là Châu Báu" on November 22nd. It also gave a clear explanation about the previous hashtag #ELCB.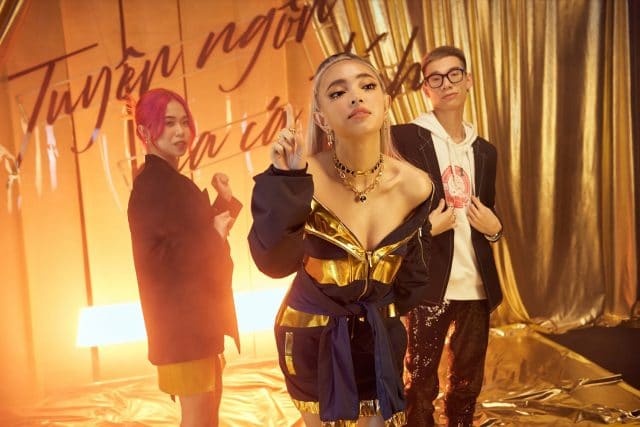 source: vlive.tv
Being launched while many rap songs were ruling over numerous music charts in Vietnam, The MV "Em Là Châu Báu" still won over many massive hits.
source: W Media Entertainment's Facebook
"Em Là Châu Báu" is an impeccable combination of the engaging rap style of Tlinh and MCK and the subtle aesthetic of a fashion icon of international stature (Châu Bùi).  It is said that the song is a declaration of young ladies who are strong, confident, and audacious. Those women are ready to conquer the world with their uniqueness.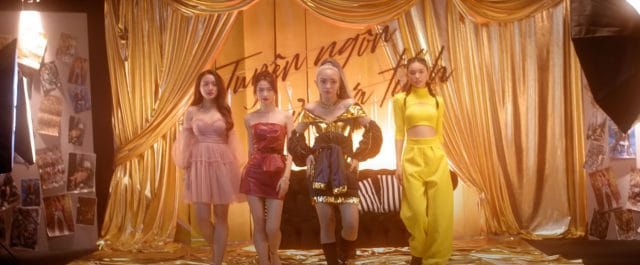 source: "Em Là Châu Báu" MV
Within six days, the MV "Em Là Châu Báu" garnered around 10 million views on YouTube. It is the first time Châu Bùi appeared with the role of a singer. However, the result was even more impressive than she expected: Top 3 YouTube Vietnam; Top 8 Most Watched MV in Asia; Top 21 Most Watched MV in the world.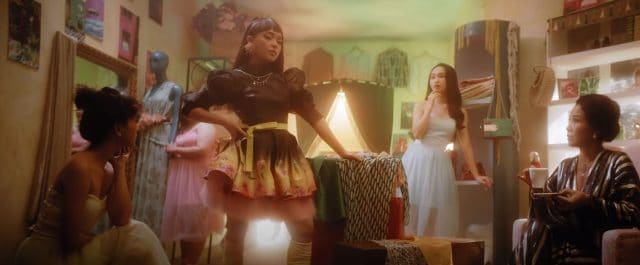 source: "Em Là Châu Báu" MV
To the resounding success of the song, Châu Bùi stated that she then could not believe that was happening to her as it was the first music video from her. Not only did Châu Bùi received support from her followers, Binz – her rumor boyfriend – also encouraged her on Facebook by commenting on her post.
source: "Em Là Châu Báu" MV
It is known that the MV "Em Là Châu Báu" was made to support the women who aspire to express their true, distinct colors. Accompanying Châu Bùi are two hitmakers: Hứa Kim Tuyền (musician) and Đinh Hà Uyên Thư (film director).
Em La Chau Bau: https://www.youtube.com/watch?v=eo_JVyY1Ra4