Hương Ly officially released her new song named "Chắp Vá" capturing the attention of many Vietnamese fans on February 2nd.
Hương Ly is a social media phenom whose popularity was acquired by covering many big hits in the Vietnamese pop music market. Every cover of her rapidly sneaked in front of numerous music charts.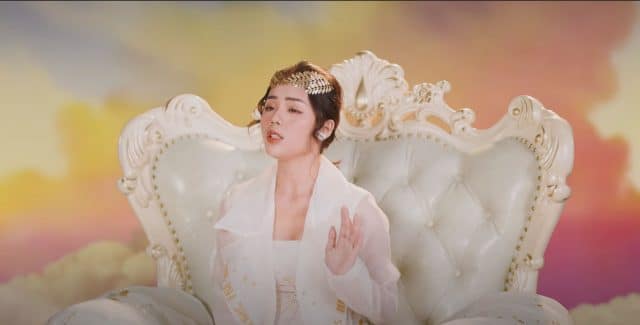 source: "Chắp Vá" MV
After gaining accumulative achievements with a series of covers reaching millions of views on YouTube in the year 2020, ultimately, in the early of 2021, Hương Ly revealed the newest MV on the Nguyễn Hương Ly Official YouTube channel.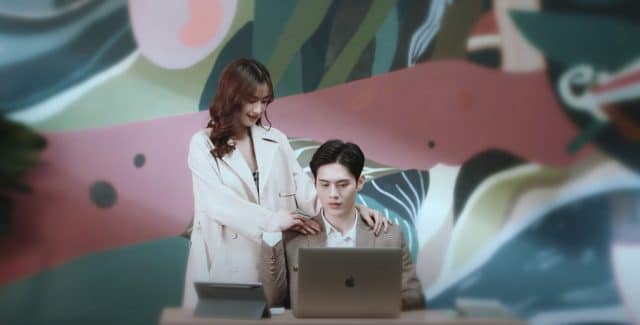 source: "Chắp Vá" MV
The MV legitimately brought pleasure to audiences thanks to the dulcet, harmonious voice of this gorgeous vocalist. The song was composed by DC Tâm. It belongs to the ballad music genre that is more tailored to Vietnamese people's liking when it comes to listening to music.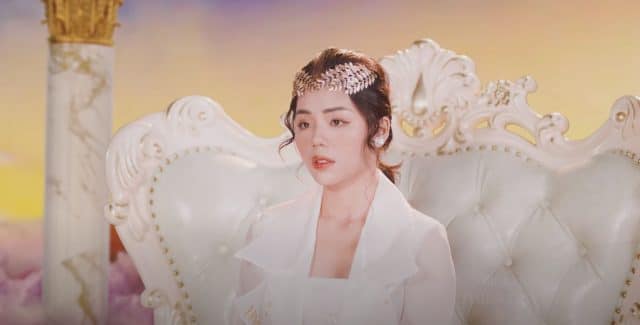 source: "Chắp Vá" MV
A few months ago, Hương Ly also posted the demo of this song that was filmed candidly. Hương Ly was solely sitting in an outdoor restaurant, having fun with her friends, and spontaneously intoning the song. With such a simple video and the dulcet voice of Hương Ly, the official MV "Chắp Vá" all alone brought a tormenting love story to audiences as the name itself "Chắp Vá" implies.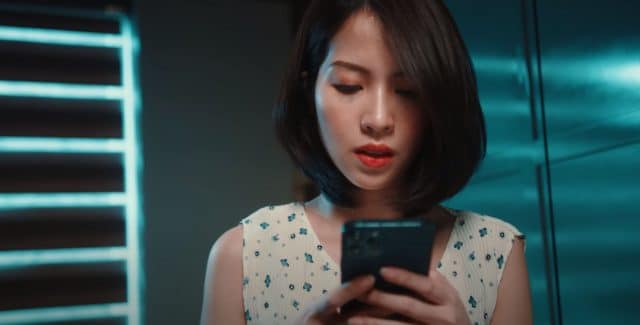 source: "Chắp Vá" MV
It is even more evident to feel the tormenting story through its video. It tells a story about a girl betrayed in her relationship. There are days she has had seen him being side by side with another girl. However, it is too hard for her to give up on him because she is madly in love with him. Therefore, she still tries to "patch" the relationship in all possible ways to make him stay. One day she finds out that he is seduced by witchcraft given by a psycho, hence, she strives to win his heart back. Unfortunately, she ends up almost killing him with the same magic. Eventually, she decides to sacrifice her life to save his.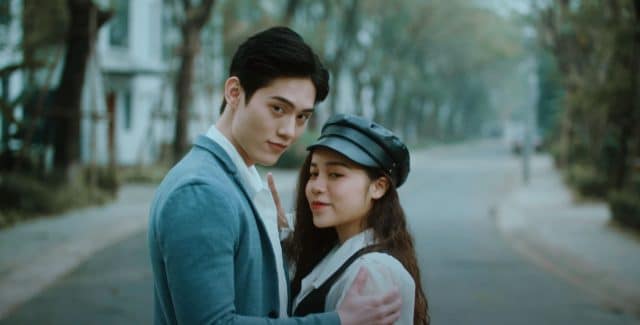 source: "Chắp Vá" MV
In the MV, Hương Ly played the role of a storyteller. It is said to be a wise choice to fully express the whole message of the MV "Chắp Vá" (which means "patch" in English). Within only a day after the release, the MV "Chắp Vá" has garnered more than one million views and thousands of likes on YouTube.