After a resounding success of the hit "Chẳng Thể Giữ Lấy Chẳng Đành Buông Tay", Ngô Kiến Huy continued to take his fans by surprise with a new project.
On January 8th, Ngô Kiến Huy officially came back on the music market with an original soundtrack (OST) named "Chỉ Cí Thể Là Yêu", and it is exclusively streaming on the NCT music chart (NhacCuaTui).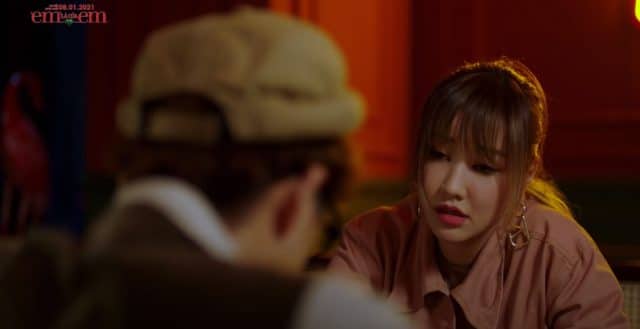 source: "Chỉ Có Thể Là Yêu" MV
The song "Chỉ Có Thể Là Yêu", which is written by a talented singer-musician Trịnh Thăng Bình, belongs to the pianissimo ballad music genre. It is shared that the song is exclusively designed for the film project "Em Là Của Em" which is the latest buzz.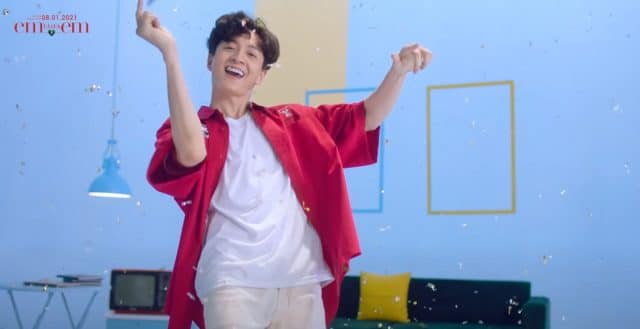 source: "Chỉ Có Thể Là Yêu" MV
The song revolves around a guy who falls in love with a girl when he meets her at the first sight. However, it is a mere one-way love that has lasted for ten years long. Having said that, the unrequited love story is not as pitiful as it is always seen in movies.
source: "Chỉ Có Thể Là Yêu" MV
Trịnh Thăng Bình has witnessed in a different point of view that brings up a positive thinking and joyful melody to the audiences. Taking the role of the protagonist in the movie, Ngô Kiến Huy is the only one fit for performing this song.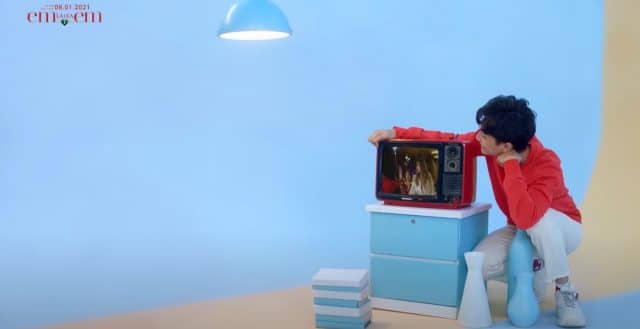 source: "Chỉ Có Thể Là Yêu" MV
He understands the spirit than anyone ever will. In the beginning, he sings delicately as if he was telling a story, then gently relaxing at the end of every sentence. Moving on to the next stage, this guy made it more pleasant by switching to high notes.  Not only does the song become hit because of Ngô Kiến Huy's sweet voice, but it is also due to the rap part, performed by Chí Tâm.
Chi Co The La Yeu: https://www.youtube.com/watch?v=hZMHerP5gQg