Jack and K-ICM is a famous "pair of colleagues". They made up the success of "Bạc Phận" and "Sóng Gió" together. After the success of these songs, Jack and K-ICM came back with the new song named "Em Gì Ơi".
The MV of "Em Gì Ơi" was released on October 15th, 2019 which features hot guest star Vietnamese YouTuber and video game streamer Misthy. After 10 days, this MV reached more than 50M views on YouTube and over 62 million views at the time of this article. "Em Gì Ơi" achieved over 233 thousand live viewers via YouTube Premiere. With this achievement, they beat their own record and rose to the 4th place in the ranking of MVs that have the highest live viewers in the world (after "Hãy Trao Cho Anh" of Son Tung M-TP with 635,000 viewers, "Thank You, Next" of Ariana Grande with 829,000 viewers and "Kill this love" of BlackPink with 979,000 viewers).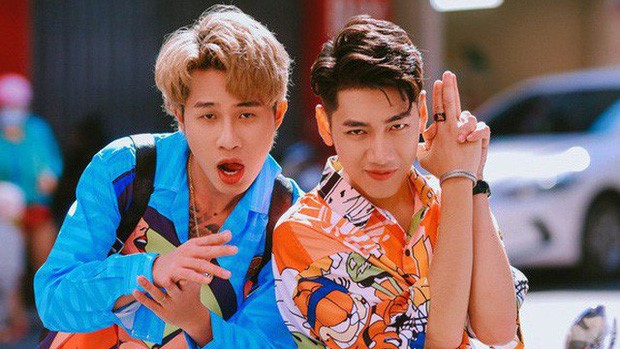 Jack & K-ICM (Source: Saostar.vn)
Besides that, after its release, this Vpop MV had the highest number of searches on Google Vietnam (according to Google Trends, the number of searches of "Em Gì Ơi" hit the peak at more than 50,000 searches). In this song, K-ICM hadn't used some materials like other songs such as folk materials of ethnic musical instruments, instead, he used electronic guitar and trumpet. He said that to have the most satisfactory song like "Em Gì Ơi", two of them went to the studio and recorded this song five times before releasing it.  In addition, to make this MV, they had four hard-working days to film it. They moved from Saigon (Ho Chi Minh City) to Da Lat City (Lam Dong Province) and Ninh Thuan Province to shoot the MV.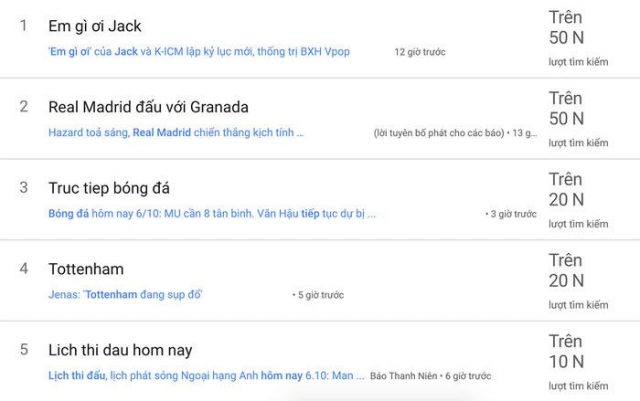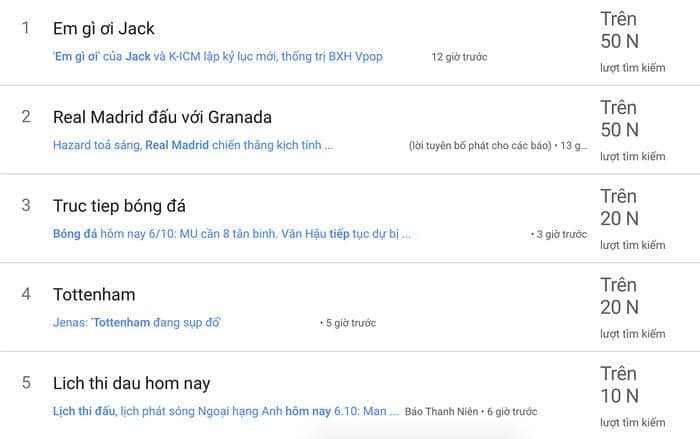 Source: Saostar.vn
With the simple lyrics written by Jack, it's not hard for the song to touch the listeners' hearts. Therefore, this song quickly became popular and well recognized by many people. In this MV, you can see the optimistic and cheerful spirit of two "young adults" who took some time off, temporarily away from the crowded city and drop their souls on a journey to somewhere peaceful without the city life noise and bustle.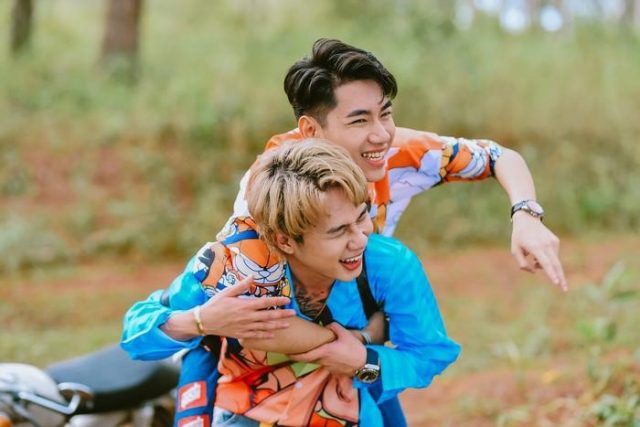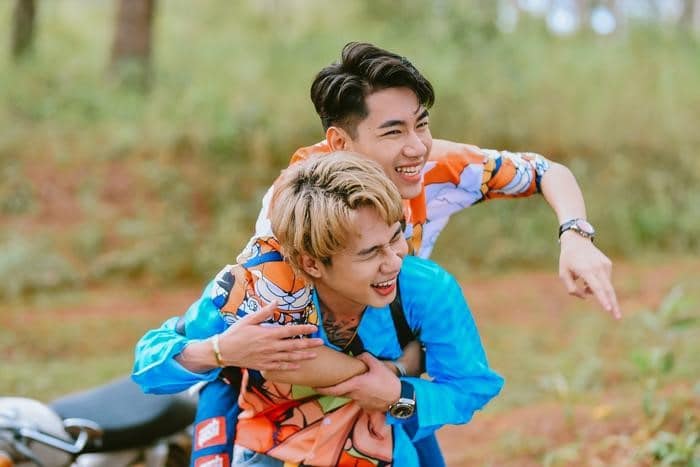 Jack&K-ICM (Source: Kenh14.vn)
Although there are still many external skeptical attitudes like plagiarism or curiosity about the reasons why they cannot reach Vietnam's top trending on YouTube, they have achieved some successes in Vpop and are still loved by the audiences.
Moreover, they posted a demo version of a new song called "Ở Dơ Thế Em" on YouTube and this video is on 15th place of Vietnam's Top Trending.