Hiền Hồ officially released a new song named "Gặp Nhưng Không Ở Lại". The song was composed by Vưong Anh Tú, a hitmaker in the world of Vietnamese musicians.
It is said that the song was inspired by a sad love story in a time of war. There was a coincidental chance for the couple to meet, but not meant to be together. Hiền Hồ's voice is likely to make for those kinds of the song that are all about separation and breakups in love. Therefore, it is rather rigorous to say that Hiền Hồ is monotonous in her taste of music.
source: Hiền Hồ's Facebook
Currently, Hiền Hồ is also the most successful singer who was one of the candidates of The Voice of Vietnam 2017 show. She has tremendously invested in making videos recently. If in the MVs "Rồi Người Thương Cũng Hoá Người Dưng", "Em Ngày Xưa Khác Rồi", "Yes, I Do", "Có Như Không Có", and "Đừng Nói Tôi Điên", Hiền Hồ was more focused on the audio part, in the MV "Gặp Nhưng Không Ở Lại", she focused more in producing the video part.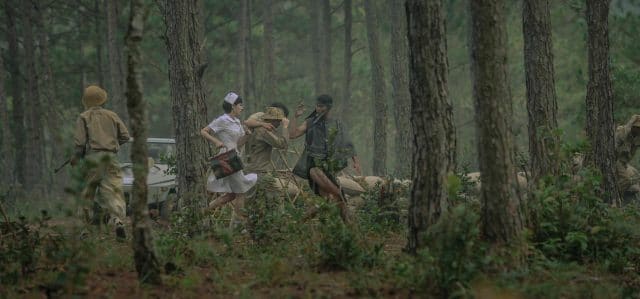 source: Hiền Hồ's Facebook
The MV revolves around a sad love story of a perfect couple. Hiền Hồ played the role of a woman (a nurse) who has to bear a deep psychological wound because of misunderstanding her man. Therefore, she runs away from the insufferable, terminal agony, and passes away as she gets shot in the war.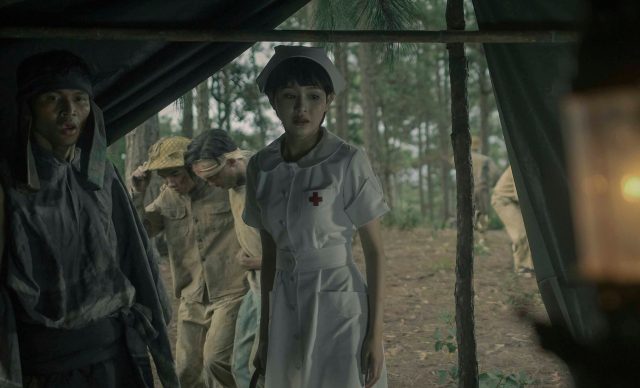 source: Hiền Hồ's Facebook
Additionally, the contribution of Kawaii Tuấn Anh in the MV is considered a turning-point in Hiền Hồ's singing career path. Moreover, there is a magnificent investment with over 200 people in the production crew and more than 100 supporting actors when making the MV.
source: Hiền Hồ's Facebook
It is recorded that Hiền Hồ is the very first person that could break Jack's record (Jack & K-ICM) to be the one that rules over the music chart 35 times. Meanwhile, the song "Gặp Nhưng Không Ở Lại" also gained 2.6M views and Top 1 within 24 hours released.
Gap Nhung Khong O Lai: https://www.youtube.com/watch?v=5afz2COusA0