Sơn Tùng M-TP, Hồ Ngọc Hà, Trấn Thành, AMEE, Soobin and many other A-listed singers participated in Lazada's latest Super Show on June 6th.
Lazada Super Show has just officially came back this summer with the project "6.6 hunting for sales at home" a bundle of burning and eye-catching performances of many Vietnamese famous singers. There is no doubt that Lazada's customer service has been proven over the years.
The stage, lighting, and sound, as well as the performance technology, all satisfied the audience. The presence of well-known artists such as Sơn Tùng M-TP, Hồ Ngọc Hà, Trấn Thành, Soobin Hoàng Sơn, Tóc Tiên, Văn Mai Hương, Đức Phúc, Min, AMEE, Quân A.P, Hiếu Mon, Juky San, Hứa Kim Tuyền, and Puka undoubtedly aroused the audiences' excitement.
Due to the evolving development of the Covid-19 pandemic, Lazada Super Show was only streaming on Lazada mobile platform. Therefore, audiences could watch the Lazlive channel on the Lazada app while hunting a series of gifts, preferential vouchers, and discounts.
In the show, duet performances are claimed to be outstanding highlights in this fantastic music show. Hứa Kim Tuyền and Juky San had the first combination at Lazada Super Show Summer.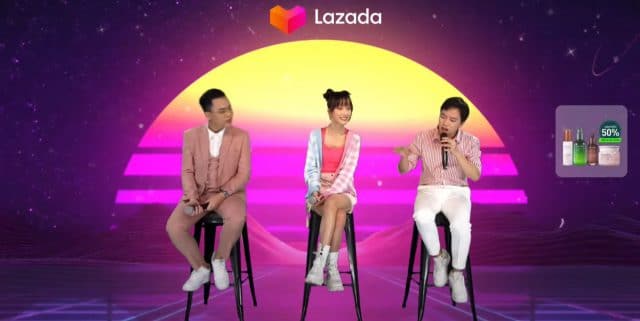 credit: Lazada Super Show 6.6 Vietnam
Not only did the two artists perform live individual hits, but they also contributed to the night by playing the minigame series "Shake it up". After that, Đức Phúc and Văn Mai Hương continued to bring the audience to the romantic atmosphere of the song "Cầu Hôn" which had been remixed into a completely new version.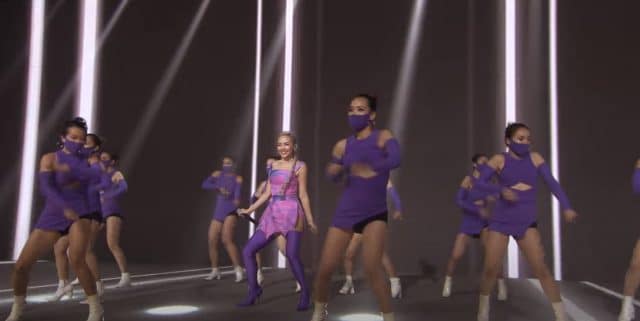 credit: Lazada Super Show 6.6 Vietnam
Next, after thrilling fans with the duet "Gửi Người Yêu Cũ," Trấn Thành and Hồ Ngọc Hà continued to light up the stage with impromptu vocal harmony.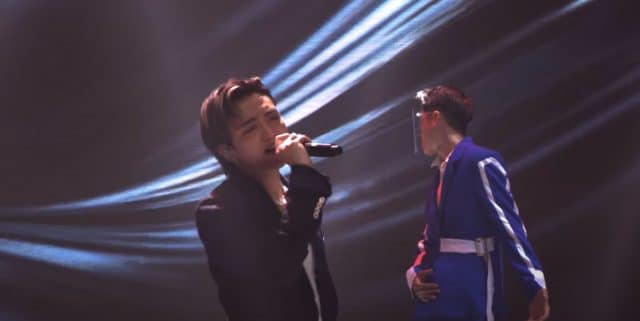 credit: Lazada Super Show 6.6 Vietnam
In addition to the well-known artists who performed, the Lazada Super Show impressed the audience with its investment in sound technology, lighting, and stage design. The infinity stage of this Super Show transported viewers without the use of virtual reality glasses from "Fun with the Sun," to "Deep into the Ocean," and "Surprise from the Sky."
Lazada Super Show 6.6: https://www.youtube.com/watch?v=uqfK5pIbJlU